There are only a few things in this world that are certain. One of those things is that, at some point, everyone will experience the inconvenience of rain falling on their head. During times when financial assistance is needed, PaydayChampion is available to provide support through the means of online payday loans.
PaydayChampion is Just a Mouse Click Away for Online Payday Loans.
Payday Champion is a valuable asset because it is one of the nation's premier online payday loan providers. You can access their services no matter what part of the country you find yourself in when an emergency strikes. Even if it is 3 in the morning, you can still get the ball rolling toward resolving your difficulty. It is just a mouse click away from being on the case; knowing that help is on the way is one of the most important ways of dealing with a crisis.
With ordinary retail, payday loan operations may not be open when you need help. Many temporary cash emergencies involve car trouble. Unfortunately, driving to the payday loan store is challenging when your car is out of commission.
Online payday loans have become a very simple way to access short-term cash. You can reach Payday Champion with your smartphone while you sit alongside the road in your disabled vehicle. Try doing that with one of those store-based operations.
The Process Works Like This
Applying for an online payday loan with Payday Champion is simple. All you need to do is fill out the online application form, provide basic information about yourself, and submit it.
Once your application has been approved, the funds will be deposited directly into your bank account within 24 hours. You can then use the money to cover any emergency expenses.
Here are other things that you need to comply with:
Please fill out our simple web-based application form.
 A bank account to deposit the money electronically, an email address to handle online document signing and other necessary business communications.
A verifiable and regular source of income such as a job or recurring monthly payment such as a pension or disability payment.
Acceptable form of I.D. and be over the age of legal consent.
Amount of money you need to borrow and verification of your information.
It is a surprisingly simple process to do in a few minutes. Once the approval comes through, you must accept the terms, conditions, and rates, electronically "sign" your loan documents, and send them back. Does that sound easy? Winning is easy with a champion on your side! That is why they are called PaydayChampion.
Get Cash Now!
---
Our Mission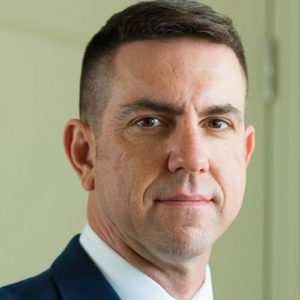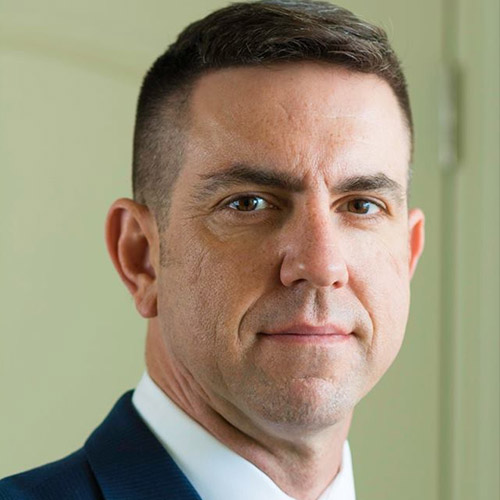 Mirek Saunders founded Paydaychampion in 2010, and it has always been his desire to assist clients in finding the best borrowing choices.
With high-cost loans available on the streets and in stores and the possibility of illegal borrowing, Paydaychampion was founded to provide borrowers with a safe, secure, and free service whether they needed a little additional cash or a loan that might potentially alter their lives.
Confidential and secure financial decisions come from the clarity of your financial decisions. Our goal is to offer the information, tools, and understanding people need to navigate their way through life's financial choices. To make it easy for them to locate what they require and then return to living.
---
What We Offer


---
Editorial Guidelines
At PaydayChampion, we take great satisfaction in the quality of our published content. Our writers write unique, accurate, and engaging content not contaminated by ethical conflicts or questions. If you ever come across an article that needs to be improved, please reach out by emailing info @ paydaychampion.com.
No Individual Investment Advice
PaydayChampion cannot offer customized or individual accounting, legal, tax, or investment services. Because each person's situation is specific, a certified professional should be sought out before making a financial decision.
Product & Services Recommendations
Our product reviews are non-biased and based on research and testing. We might earn commissions from purchases if you visit links in our articles. However, we do not receive any payment or compensation for the contents of our reviews. Find out more about the review process we use here.
Fact-Checking
PaydayChampion will inform the public whenever a factual error is committed, regardless of the size of the error, the method by which it was made, or by whom the error was committed. We will rectify the error in the shortest time possible and inform readers with clear and concise information marked as an error correction. Please report possible errors to [email protected].
---
Editorial Team
Huxley Forbes is the Senior Editor in Chief at PaydayChampion. He is responsible for PaydayChampion's content strategy. He assists in producing loan reviews, student loan guides, and other material to answer financial concerns and assist them in saving money. Huxley Forbes came to PaydayChampion as an author in 2011 when he joined as a writer. In the years since, Forbes has been helping to build PaydayChampion from scratch, becoming one of the senior members of the team.
Kathy Jane Buchanan is a Certified Financial Planner with more than two decades of experience in writing about personal finances. She has written various articles for PaydayChampion and has helped simplify lending, investing, banking, and credit, as well as other topics related to personal finance for consumers. Kathy has worked for major financial companies and small credit unions. She founded a fee-only financial planning firm, Approach Financial Planning, in Houston, Texas.
Aubrey is an expert in mortgages, real estate, home buying, budgeting, insurance, and other personal finance concerns. Aubrey has been a freelance journalist and journalist since 2013. She writes about topics that range from personal finances to budgeting and tips for getting a side hustle job. In her work for PaydayChampion, Aubrey primarily draws from her writing experiences regarding mortgages, home purchases, and real estate. She graduated with a B.A. with a major in English at The University of Colorado Boulder.
---
Diversity
PaydayChampion is committed to providing answers to your money-related questions. However, we know that most of our answers only offer solutions for those served by the financial sector and the financial publishing industry. There are additional challenges facing us as Black, Indigenous, and other Readers of Color, and we must address these issues in our writing, or else we'll fail our primary mission.
---
Contact Us
If you have any comments or suggestions to make us, we're looking at receiving your feedback. Reach us via the contact us page.
Phone :
(800) 456-3496
Location
Our main offices are located in Payday Champion 412 Main St. #420 Houston, TX 77002 Near Preston SB Light Rail Station.