Apply For a Credit Card With Bad Credit 
You can get a credit card if you have bad credit, but you will restrict your options to a secured credit card or one of the few unsecured credit cards offered to persons with bad credit. If you choose one of these cards, a worthy goal is to use it to help develop your credit so that you can someday qualify for a card with better rewards and features.
How to prequalify and apply for a credit card with bad credit
If an issuer provides prequalification for one or more credit cards, it will usually be displayed on their website. To determine if you qualify, input personal information about yourself, such as your name, address, and the last four digits of your Social Security number. 
This is done so the issuer can conduct a mild credit check on you. Unlike a "hard" credit pull, this credit check form will not affect your credit score. Running a soft check doesn't imply you're starting the application process, but it does provide an issuer an indication of what you could or might not qualify for in terms of the cards they offer.
How to Use a Credit Card to Improve Your Credit Score
A low credit score does not constitute a life sentence. It's merely a beginning point. One of the quickest methods to establish credit is properly using a credit card. Follow these guidelines:
If possible, keep accounts open.
Your credit score is affected by the age of your open credit accounts. So, unless there's a clear cause, such as an annual charge on a card you don't intend to use, don't close accounts. When switching from a secured to an unsecured card, check with your issuer to see whether you may keep the same account.
Keep track of your progress.
Check your credit score and credit report frequently to discover if you're on the right track or if other factors are holding you back.
You must make payments on time and in full.
The ideal strategy with any credit card is to pay off the entire balance each month. 
You'll never pay interest this way since interest rates on credit cards for bad credit are notoriously high. If you cannot pay in full, pay the minimum amount due by the due date.
Keep using the card
Making on-time payments is the first step toward establishing a positive credit history. 
So, utilize your credit card regularly and pay your bills on time.
Credit card information to consider if you have bad credit
Rates: 
Interest rates can be fixed or variable and can vary dramatically. Paying the whole balance each month may help you avoid interest and maximize benefits if they are available. Some companies charge no penalties for late payments, while others considerably raise your interest rates.
Fees: 
Some secured and unsecured card issuers may or may not impose annual costs, and some may charge monthly service fees and a yearly fee. Paying attention to all of the fees can assist you in understanding your total costs. Other considerations include program or maintenance, application, transaction, and penalty fees. Optional services, like fees for lost cards or credit line expansions, may also be charged.
Secured cards:
These can be excellent tools for assisting with credit building, but only if the issuer provides the credit history to the credit agencies. In most cases, issuers will require a minimum security deposit, and some will even retain your deposit in an interest-bearing account, such as a CD. 
Secured credit card companies may not demand any credit history or a minimum credit score to be approved.
What constitutes bad credit?
FICO Scores ranging from 300 to 579 indicate a terrible credit rating. In most cases, applicants with this FICO Score range may be forced to pay an extra fee or even a deposit. This score level is also the lowest on the rating scale, and applicants may have difficulty obtaining credit card acceptance.
Can I acquire a credit card despite my bad credit?
Yes, but your alternatives will be limited. However, if you begin with one of the cards described above, you can quickly improve your credit score and qualify for unsecured credit cards with excellent rewards.
Can I acquire a credit card with a 580 credit score?
Yes, however, you must apply for specific cards that accept people with low credit ratings. 
Also, review your monthly budget to see if it is the most important choice for your current financial situation.
BAD CREDIT CREDIT CREDIT CARDS
NextGen Mastercard® Credit Card
Features
Receive a response in as little as 60 seconds after completing the online application.

After 12 months, you may be eligible for a credit line increase.

Enjoy the security and convenience of a full-featured, unsecured Mastercard® Credit Card, which is accepted at millions of merchant and ATM locations throughout the United States and online.

Build your credit with a card that sends monthly reports to all three main credit bureaus.

Simple and secure online application – It just takes a few minutes to apply.

Choose Expedited Processing to receive your card faster (additional fee applies)

Unsecured Mastercard meant to assist with credit concerns; we may approve you even if you have been turned down elsewhere.
Milestone® Gold Mastercard®
Features
Considers all credit histories

Do you have bad credit? Not a problem!

Card theft and loss fraud protection

Account access through a mobile device at any moment

A strategy to improve your credit history

Be recognized for all of your efforts. 

Milestone Card sends information to all three credit bureaus.
Revvi Visa® Unsecured Credit Card
Features
Requires a checking account

Earn 1% Cash Back on payments – redeem points for statement credits.

Monthly credit bureau reports to all three bureaus.

The ideal card for those with less-than-perfect credit!

Quick and simple application; credit decision in seconds.

Full-service mobile app that allows you to track transactions, check statements, and pay your account.

Check your score! Credit monitoring is simple and free with the Revvi Mobile App!

Make Payments and Earn Rewards!

A genuine Visa card accepted by merchants across the United States and online.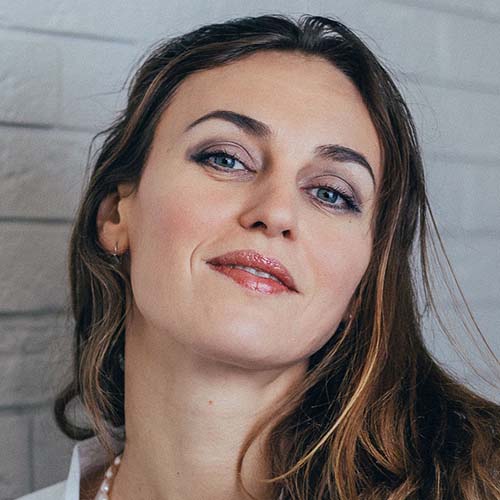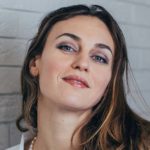 Kathy Jane Buchanan is a Certified Financial Planner, with more than two decades of experience in writing about personal finances. She has written a variety of articles for PaydayChampion and has helped to simplify lending, investing, banking and credit as well as other topics related to personal finance for consumers. Kathy has worked for major financial companies and also worked for small credit unions. she founded a fee-only financial planning firm, Approach Financial Planning, located in Houston, Texas.