Does Bankruptcy Eliminate Payday Loans
Payday loans may seem like a tempting option if your monthly income is insufficient to cover all of your expenses. But because payday loans are so expensive, many people get more loans the following month. If you frequently rely on payday loans, declaring bankruptcy can assist you in eliminating the debt and ending the cycle.
You may already know Chapter 7 bankruptcy can wipe off any outstanding medical and credit card debt. What about payday loans, though? Can you get relief from this kind of debt by submitting a claim?
The short answer is yes. Filing for bankruptcy may help you escape the obligation to repay a payday lender. However, you might want a knowledgeable bankruptcy attorney on your side, given your difficulties in getting a payday loan erased.
What Can I Do If I Am Unable To Repay My Payday Loan?
Refinance:
The organization can let you refinance or extend a check advance loan if you have one that you can't pay back. But this frequently has a very high cost. Refinancing with payday loan firms frequently entails paying high fees, which could raise the interest rate.
Bankruptcy:
Payday loans are dischargeable in Chapter 7 bankruptcy cases. Even if the business states that the debt cannot be discharged or erased through bankruptcy, this is frequently untrue. 
We'll talk more about this below.
Can You Discharge Payday Loans in Chapter 13 Bankruptcy?
In a Chapter 13 bankruptcy, the court will order the debtor to pay back debt using a repayment plan established by the court. Payday loans may be included in the repayment plan and will be handled similarly to other unsecured debts, allowing the debtor to pay back creditors over time with future income. If a borrower cannot fulfill the repayment plan, a hardship provision may allow them to discharge a portion of the payday loan.
Can You Discharge Payday Loans in Chapter 7 Bankruptcy?
Virtually all unsecured debt is dischargeable in a Chapter 7 bankruptcy, which enables a debtor to get rid of debts without having to pay them back. The payday loan must be disclosed on the bankruptcy petition as an unsecured debt when declaring Chapter 7 bankruptcy. The payday loan will probably be discharged in Chapter 7 bankruptcy because it isn't secured and isn't a priority debt.
Potential Obstacles
Your payday lender may challenge the discharge of your debt. They can contend that the loan was obtained late (within 60 to 90 days of your filing for bankruptcy) and that recent debts aren't dischargeable under the law.
This is technically accurate given that payday loans are frequently programmed to renew if they are not repaid. Furthermore, even though the Utah bankruptcy courts typically rule in favor of debtors in this circumstance by referring to the initial loan date rather than the most recent renewal, nothing can be taken for granted.
Another issue? Your payday lender likely asked for a post-dated personal check to approve you for the loan; they might try to cash it before your bankruptcy hearing.
Once they know your bankruptcy case, lenders are typically not allowed to take any money. 
The money could therefore be required to be returned by the courts. However, you might have to pay overdraft fees and run out of money for other expenses.
When you file for bankruptcy, is there a chance you'll get an automatic stay?
It can be tremendously distressing to have mounting debt and no way to pay it off. 
You need help right away. Fortunately, if you file for bankruptcy, you may be granted an automatic stay that includes payday loans.
When bankruptcy is filed, an automatic stay halts any debt collection activities. Any payments and attempts by the lender to collect any outstanding debt must be made through the bankruptcy case. It might be slightly more complicated than that. A post-dated cheque you used to secure the loan may be in doubt.
Attorneys can help you understand your rights and what to anticipate with an automatic stay of collections. You must list the payday loans as a debt when declaring bankruptcy to get an automatic stay and include them in your bankruptcy discharge.
Should I Discuss Payday Loans with a Chapter 7 Bankruptcy Attorney?
It is advisable to consult a local Chapter 7 bankruptcy lawyer before declaring bankruptcy to pay off PayDay loans. Having an expert bankruptcy attorney analyze your situation before filing for bankruptcy relief is advisable because PayDay loans and state regulations differ.
You receive detailed instructions from your attorney on eliminating PayDay loans during the bankruptcy procedure. In such circumstances, the lawyer might suggest you shut the bank account and hold off on filing a Chapter 7 case for three months. You might only need to wait a few months after the due date to file your Chapter 7 case if your loan does not renew.
You might have further alternatives for eliminating PayDay loans through bankruptcy. 
But because every circumstance is different, it is impossible to say whether or not a PayDay debt is dischargeable in Chapter 7 before the case has been filed.
Will My Chapter 7 Be Troubled If I Just Took Out a Payday Loan?
Taking out a PayDay loan after declaring bankruptcy won't put you in "trouble" with your Chapter 7 case. A recent debt, however, might not be canceled in bankruptcy, as we covered above. 
Even though you filed for bankruptcy protection, you can still repay the PayDay loan if the lender objects to the discharge.
Debts Accrued Recently Before Filing for Bankruptcy
Debts accrued between 60 and 90 days before applying for bankruptcy relief may not be discharged. Loans obtained in advance of declaring bankruptcy are not dischargeable. 
Because you accumulated the debt to file for bankruptcy rather than paying it back, the court assumes that these obligations are fraudulent.
Many PayDay loans automatically renew every 30 to 60 days, which is an issue. Lenders contend that they are not dischargeable because you incurred the debts within 60 to 90 days of the Chapter 7 petition.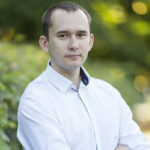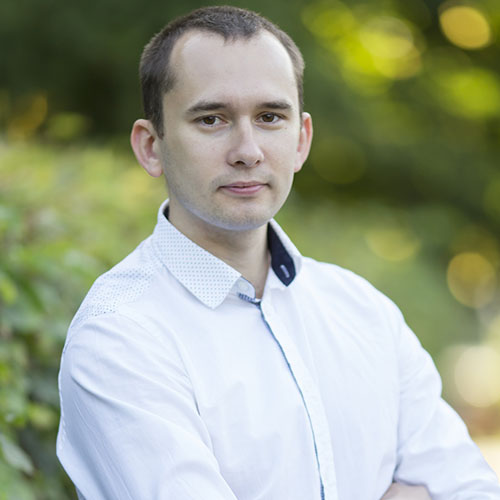 Huxley Forbes is a Writer at PaydayChampion. He is responsible for writing PaydayChampion's content and assists in producing loan reviews, student loan guides, and other material to answer financial concerns and assist them to save money. Huxley Forbes came to PaydayChampion as an author in the year 2011, when he joined as a writer. In the years since Forbes has been helping to build PaydayChampion from scratch becoming one of the senior members of the team.