Are Christmas Loans a Viable Option for Covering Holiday Gift Costs?
During Christmas, people give presents to their loved ones. It's easy to get caught in the spirit of giving, yet it's also common for people to feel swamped by the amount of money they need to spend, especially during holiday shopping.
To ward off financial troubles and stick to a holiday budget, many people take out a Christmas loan to cover their seasonal gift costs, ensuring they don't fall into debt or rely on other holiday financing options.
If you're considering applying for a Christmas loan, it's important to understand the steps involved and how it works. Knowing them can make the application process smoother and help you manage your holiday loan balance.
Key Takeaways
Holiday loans are intended for holiday season expenses, such as travel and presents.
Fees, interest rates, and repayment lengths should all be considered before applying for a loan.
No credit check holiday loans may be more difficult to find and have higher interest rates and fees.
What Is A Holiday Loan?
A unique kind of personal loan created especially for the holiday season is a holiday loan.
Holiday loans allow you to borrow money fast and conveniently from personal loan providers, like PaydayChampion, without putting up any security. These loans can come in handy, providing holiday cash to cover your holiday purchases.
Holiday loans are different from other personal loans. They are only offered during the holidays, serving as holiday loan funds. You won't be able to get a holiday loan in the middle of May. Compared to other personal loans, holiday loans sometimes have more minor limitations. They are often available from credit unions and banks in the $300 to $3,000 range, with some lending up to $8,000.
Most holiday loans offer shorter timeframes for repayment as well. Other financial products or loans provide you with a more extended repayment period. Due to these limitations, holiday loans shouldn't be the first option for most individuals searching for methods to make ends meet towards the end of the year.
Emergency same-day loans are quick and convenient sources of funds for unexpected expenses or financial emergencies. They can often be obtained on the same day, making them useful for those needing financial support. An online loan-finding service can help connect borrowers with the right lender to meet their needs.
Running out of budget during the holidays can be stressful and lead to unexpected financial hardships. It's important to plan and allocate resources wisely to avoid falling into debt and ruining the festive season. Signing a proper loan agreement can help keep borrowers on track with repayments and avoid further financial troubles.
What May a Holiday Loan Be Used For?
Although they are intended for the holidays, holiday loans have a wide range of applications. An online loan-finding service can assist in finding the best loan options for various needs.
The buying of presents is the most apparent use of the proceeds. Christmas loans might fill the financial gap if you need more money to purchase gifts for everyone on your list.
Travel is prevalent over the holidays. Families travel from around the country to spend time together during the holidays. But travel is only sometimes inexpensive. You can look at hundreds or thousands of dollars in travel costs for airline tickets, lodging, and petrol if you have a great distance to see relatives. These expenses may also be covered through holiday loans with loan payment options.
Holiday loans with no credit check near me are granted to borrowers without conducting a credit check, meaning the lender needs to verify the borrower's credit history. These loans may be more difficult to find and typically have higher loan interest rate and fees than traditional loans. Borrowers should be careful when considering such loans as they may be scams or have unfavorable terms that can lead to debt traps. It's always advisable to do proper research, read the terms and conditions carefully, and consider all the available options before applying for a loan. Sometimes, debt consolidation can also be a viable option for better financial management.
Most lenders won't impose limitations on how you may spend the funds. The money you get from a holiday loan may be used for nearly anything, just like less specialized personal loans.
Where to Apply for a Holiday Loan?
A trustworthy financial institution, such as a bank or credit union, is where you may apply for a vacation loan. Before approving the loan, the lender must verify your credit report to assess your capacity to repay the loan. Your credit rating and other variables will be considered by the lender, just as with other personal loan application processes, while evaluating your request. Online lenders also offer holiday loans, which can provide a fast and convenient application process. Your likelihood of getting a loan approval may increase if you have a history of making on-time payments and have little previous debt.
What Are the Considerations for Obtaining a Holiday Loan?
Before you apply for a cash advance this holiday, it's important to consider a few things to find the best type of loan option. Look into different lenders and think about these factors while comparing each one.
Mortgage Rate
When applying for any loan, one of the first things you should consider is the loan decision based on the loan's interest rate.
The cost of borrowing is expressed in interest rates. You will pay more throughout the loan if the interest rate is greater. You'll spend less at the lower interest rate. Borrowers are incentivized to consider a loan's interest rate since it affects the monthly payment.
Holiday loans often have rates that are less expensive than those associated with credit cards. For instance, a survey of credit unions' current holiday loan rates revealed APRs ranging from 7.94 percent to 13.88 percent. PaydayChampion statistics indicate that the typical APR for credit cards in 2021 will be about 16.3%.
Fees
In addition to interest rates, consider the fees associated with each loan option. This can include application fees, origination fees, and late payment fees. Do not forget to evaluate alternative loan options like an unsecured loan that sometimes offers lower fees or more flexible repayment terms. By considering these factors, you can make a more informed decision on which loan best suits your needs during the holiday season.
Numerous loans have fees that raise the total cost. Even though borrowing money is nearly never free, you shouldn't have to pay any fees.
The origination fee is one often charged price for holiday loans. When the loan is funded, this charge, a percentage of the total amount you borrow, is applied to your balance. Even if you only got $1,549.50 in your checking account, your loan amount would start at $1,500 if you borrowed $1,000 with a 3.3% origination charge.
Online application costs, levied when you apply for a loan, are among the additional charges you can encounter. In addition, if you pay off your loan early, you can be fined an early repayment penalty. Some lenders also offer direct deposit options, which can be handy and speed up the funding process.
Payback period
Holiday loans are a type of personal loan that can be used for vacation or trip expenses. Depending on the lender and loan terms, they typically have a set repayment term. To apply for these loans, many lenders have simplified the process by offering an online application form.
Generally, the length of repayment for holiday loans depends on the loan amount, borrower's credit score and income, and lender's policies. They usually have a repayment period that ranges from a few months to several years. Borrowers with bad credit may face higher interest rates, while those with excellent credit could receive more favorable loan terms. Installment loans are one option for individuals seeking a fixed repayment schedule.
Longer repayment periods have higher interest loan rates.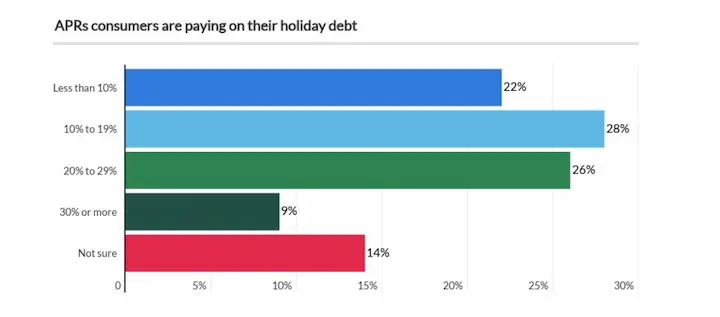 Is Getting a PaydayChampion Loan for the Holidays a Good Idea?
Holiday loans may help you acquire the additional money you need to buy presents, but borrowing money is not a wise use of your money.
Henry Gorecki, a certified financial advisor headquartered in Chicago, says he generally opposes borrowing money to pay for holiday expenses. Holiday spending should have been planned throughout the year since it is a luxury rather than a need. A holiday loan with a reasonable interest rate is nevertheless preferable to paying (higher) credit card interest rates if a family still believes it's vital to spend a particular amount of money on the holidays (that they can't afford). However, it is important to consider factors like credit limit, credit approval, and variable interest rates.
Holiday loans should be avoided because even if they are less expensive than credit card debt, there are better ideas than borrowing money when you can avoid it. Moreover, credit cards often come with an introductory period offering lower interest rates that might prove beneficial.
What Are The Other Options Besides a PaydayChampion Vacation Loan?
A Christmas loan from PaydayChampion is one of many choices if you need money for the holidays or want to buy presents for your loved ones.
Here are several alternatives to asking for a vacation loan that could be a better option.
Start putting money aside now.
Automatic savings programs are a good method to ensure you have extra money for the holidays, even though there is probably still time to implement one for this season. Take advantage of the promotional period offered by some banks to maximize your savings.
Set up an automatic $100 monthly transfer from your checking account to a savings account named Holidays or at your bank. The quantity may be changed to meet your requirements. Gorecki advises, "Pay yourself first and make it automatic." Be sure to explore different credit types to find the best savings option.
According to Gorecki, it is critical to make the transfers automated. "It probably won't happen if you have to check in and shift the money every month."
Give Handmade Presents
A handmade present is a thoughtful way to show someone you care without going over budget. The best part is that you may play to your advantage. Make your pals' favorite dessert if you're excellent at baking. If you're an artist, you may create a painting to put in a relative's house. For the folks on your present list, you may crochet new caps or sweaters if you like knitting. Another option during the promotional period is to consider Short-term loans for small purchases but be sure to pay them off promptly.
Donate Your Time or Skills as Gifts
Offering your time or abilities to a loved one is another method to help without spending much money. Decide to meet up for a special lunch or event or set aside a day to spend together.
You might also volunteer to assist a family member with a project. Offer to help with a home renovation job if you are handy. Tell your relocated family members that you will be present to assist in moving boxes.
During the holiday season, you don't necessarily have to provide monetary gifts to your loved ones to show them you care. An excellent alternative is to donate your time. If you need financial assistance, consider applying for a Quick funding or Payday Alternative loan.
Here are some statistics about holiday loans:
| Statistic | Value |
| --- | --- |
| Percentage of Americans who took on holiday debt in 2022 | 35% |
| How do people put their holiday debt | $1,549 |
| More likely to take on holiday debt | Parents with children younger than 18 (48%), Millennials (43%), People earning between $50,000 and $99,999 (41%) |
| Most common reasons for taking on holiday debt | Buy gifts (58%), Travel (25%), Pay for holiday expenses (17%) |
| Credit cards (62%), Personal loans (23%), Borrowed money from friends or family (13%) | Credit cards (62%), Personal loan (23%), Borrowed money from friends or family (13%) |
| How people plan to pay off their holiday debt | Within a month (82%), More than a month (37%) |
Statistics about holiday loans
How Long Will It Take Me to Apply for and Get a PaydayChampion Vacation Loan?
Online prequalification for a personal loan takes just five minutes. If you are prequalified, contact your local office, or they will contact you within 24 to 48 hours. You may get your check that day if you bring the necessary paperwork to the bank and sign your loan paperwork there. With options like Quick funding and Payday Alternative loans, the process can be fast and easy.
We at PaydayChampion are thrilled to extend our exceptional holiday loan services across multiple states in the United States. We have established a strong presence in several regions with our commitment to providing financial support and flexibility during the festive season. Our dedicated team has worked tirelessly to ensure that individuals and families in these states can enjoy the holidays to the fullest. Below is a comprehensive table showcasing the American states where we are actively offering our holiday loan solutions. We take pride in assisting our customers in creating unforgettable holiday experiences, and we look forward to serving you in your state of residence.
Alabama
Alaska
Arizona
Arkansas
California
Colorado
Connecticut
Delaware
District Of Columbia
Florida
Georgia
Hawaii
Idaho
Illinois
Indiana
Iowa
Kansas
Kentucky
Louisiana
Maine
Maryland
Massachusetts
Michigan
Minnesota
Mississippi
Missouri
Montana
Nebraska
Nevada
New Hampshire
New Jersey
New Mexico
New York
North Carolina
North Dakota
Ohio
Oklahoma
Oregon
Pennsylvania
Rhode Island
South Carolina
South Dakota
Tennessee
Texas
Utah
Vermont
Virginia
Washington
West Virginia
Wisconsin
Wyoming
Active States for Holiday Loans offered by PaydayChampion
How Long Does It Take To Approve a PaydayChampion Holiday Loan?
The time it takes for PaydayChampion to approve and disburse a loan can take anywhere from 1-24 hours after prequalifying. If you bring the required documents and sign the loan paperwork immediately, you may receive your same-day loan with no credit check. To expedite the process, filling out an online form and choosing a direct lender can affect approval time.
Final Thoughts
Few sincere friends would want you to incur debt to give them a Christmas present. A Christmas loan is one option to extend your gift-buying budget during the season of giving. But borrowing cash when you can't afford to buy presents is a bad idea. Finding other methods to demonstrate your concern will serve you better. Utilizing an online form and opting for a direct lender can help speed up the process should you choose to obtain a holiday loan.
Frequently Asked Questions
How do I apply for a holiday loan online?
Search for lenders offering holiday loans and complete an online application detailing your income, employment, and loan amount needed. Approval is based on creditworthiness.
What are the eligibility requirements for obtaining a holiday loan online?
Requirements typically include steady income, fair credit (630+ score), and legal U.S. residency. Loan amounts range from $500-$5000 with terms from 12-24 months.
What is the typical interest rate for holiday loans when applying online?
Expect interest rates from 10% to 30% APR depending on the lender, loan amount, your credit score, income, and other qualifications. Compare rates carefully.
Can I use a holiday loan for any type of vacation or travel expenses?
Yes, you can use the loan for any vacation costs like transportation, lodging, tours, gifts, food, entertainment, etc. Read the loan terms to confirm eligible uses.
What documents and information do I need to provide when applying for a holiday loan online?
You'll need personal ID, income verification like pay stubs, bank statements, employment information, monthly expenses, and possibly collateral if you have poor credit.