What is a personal loan with bad credit?
Lenders will evaluate the risk of lending you money based on your credit score and credit history when you apply for a loan. Low credit scores are a sign of having terrible credit and can be brought on by factors like a lack of credit history, missed monthly payments, or maxed-out credit cards.
If you need a loan but have a poor credit score, you might need to focus your search on lenders who provide loans for those with minimum credit scores. Personal loans with bad credit can either be unsecured or secured (backed by property such as a house or car). Depending on the payday lender, these loans have different repayment period fees and interest rates.
Main Points
Bad credit borrowers can access personal loans from online direct lenders and credit unions.
Poor credit history may affect a loan applicant's chances of being approved and the interest rate associated with their loan.
 It is important to compare fees, rates and customer service options when applying for a bad credit loan.
Where can people with bad credit acquire PaydayChampion loans?
Personal Loans With Bad Credit From Online Direct lenders
A few internet direct lenders, including Avant and Universal Credit, make alternative loans to those with poor credit histories. Online lenders may offer customer-friendly features like quick funding, an easy loan request process, and guidance on improving your credit. It is best to compare online loans with offers from different lenders to discover the lowest interest rates and monthly payments.
Flexible Loans With Bad Credit From Credit Unions
A credit union is an excellent funding option if you're a bad-credit borrower because you have to be a member to get quick cash from it. When making a choice, credit unions consider a loan applicant's membership history; thus, having a positive relationship with the credit union may be helpful.
APRs are capped at 18 percent at federally regulated credit unions, so you could also be able to negotiate a cheaper rate and reasonable terms there. Other lenders' rates might be as high as 36%.
How does poor credit impact PaydayChampion personal loan applications?
Bad credit lenders evaluate your loan application and make approval decisions regarding your loan amount and interest rate.
When you have a low credit score, a loan company may be more hesitant to lend you money because they suspect you may have previously had trouble paying off credit cards or other debt, like loan payments.
Due to this, the lender can reject your application or grant you a small loan with a high APR and an expensive loan contract.
Take the time to improve your credit before applying if you do not urgently require an installment loan.
What Are The Guidelines for Comparing PaydayChampon Personal Loans for Bad Credit?
When comparing personal loans for those with negative credit, keep the following in mind:
Analyze the available customer support choices from the lender.
Before you sign the loan agreement, consider one more item if you've located a lender.
When getting customer service may not seem like a big thing, it can be helpful if you have problems making your payments or face financial difficulties while completing your repayment term.
To ensure it's a good fit, check out the lender's customer service resources and read reviews.
Verify any additional costs.
Some online lenders of short-term loans don't impose origination fees, late payment penalties, or prepayment fines. Some, nevertheless, might levy all or a portion of these costs.
Compare loan options, fee structures, and prospective interest rates when evaluating bad credit personal loans.
Prequalify with a provider if at all possible.
You have the option to prequalify for a bad credit loan with several lenders. This entails that you can provide information about your income, your intended purpose for the loan, and your housing condition to find out about possible loan terms, limits, interest rates, and repayment choices.
Additionally, prequalifying necessitates a light credit check, which doesn't lower your credit score, allowing you to obtain the best rates and options for borrowers without risk.
Compare interest rates.
It's crucial to keep in mind that loans for borrowers with bad credit often have higher interest rates than offers for those with good credit history.
It's crucially important that you read the fine print and comprehend the terms and conditions before accepting a loan. Be mindful that while controllable loans might first seem enticing, over time, they may end up costing you more money.
Avoid lenders who offer loans with variable interest rates and fees and those who are unclear about the terms of their services.
Make sure to conduct thorough research prior to selecting a loan. People who guarantee loans to folks with bad credit should be avoided since they might not be reliable. Before signing the contract, thoroughly review its conditions. To determine if your loan provider is a reputable lender, look at customer reviews.
What Is The Process Of Obtaining a Payday Champion Loan Despite Poor Credit?
While getting a personal loan with a low credit score is not impossible, you may need more effort. The process may vary based on your particular credit score, monthly income, and lender, but the general steps are as follows:
Review your spending plan.
Before searching for the ideal lender, assess your financial situation and determine the maximum loan amount you can afford. If you take out a huge cash advance, you can struggle to make future payments and hurt your credit even more.
Verify your credit rating.
It's imperative to verify your credit score online through a credit-providing website or your credit card issuer before you begin your search for the best lender. This will help you determine what you are and are not eligible for. Additionally, it would be best to look for any errors connected to your credit score, such as a debt that is not yours.
Specify a co-signer if required.
Consider adding a co-signer if you need to strengthen your application to be given better terms.
A co-signer is a second party who guarantees that you will repay the online loan if you cannot do so, lowering the risk you represent to the lender.
Send your application in.
Apply online or in person once you've identified the ideal lender for your needs. Get ready to share details about yourself, including your Social Security number (SSN), home address, and income level.
What Are The Options for PaydayChampion Personal Loans with Bad Credit?
There are two kinds of personal loans you can apply for: secured and unsecured loans.
But if you're having difficulties getting approved for any type of loan, look into other financial products for those with terrible credit.
PaydayChampion payday loans
Payday loans are quick, small-dollar loan offers you must repay once you get your next salary, usually two to four weeks after you take out the loan (and frequently up to $500). People with poor credit frequently find it alluring to use lenders who don't demand a credit check.
Don't, though, get your hopes up.
Payday loans are extremely risky and have exorbitant fees. Prioritize other options, such as taking out personal loans or borrowing from friends and relatives.
Home equity line of credit
A home equity line of credit, or HELOC, is a revolving credit account similar to a personal line of credit. The distinction is that a HELOC relies on the borrower's equity in their property. When you purchase a home, you will eventually build equity as you pay it off. You can take out loans against that equity with a HELOC up to a specific limit. A HELOC frequently lacks fixed interest rates like a personal line of credit. Instead, they typically fluctuate with the financial market.
0% introductory APR credit cards:
You will often be charged interest when using a credit card if the balance is not paid in full before the due date. Certain businesses provide 0% introductory credit card promos to assist borrowers. Subprime borrowers can avoid paying interest on their purchases using this strategy, even after the payment due date has passed.
The duration of the 0% APR, however, can range from 12 to 21 months and is typically limited in time.
Alternatives to unsecured loans
Unsecured and bank loan alternatives may provide financial relief to specific borrowers, but they are not a universally effective solution. Consider a few more possibilities if you're unclear whether an unsecured loan is the right financial decision.
A personal line of credit:
An example of a revolving credit account is a personal line of credit, which enables you to borrow money up to a particular amount and repay it over time. Unlike with a loan, you do not need to borrow the entire lump sum at once. You are only charged interest on the money you borrow; you can decide how much at any given time. Your payments may vary monthly because personal lines of credit do not have set rates like personal loans.
Conclusion
Those with bad credit may have difficulty getting personal loans, but there are still options. Payday loans, home equity lines of credit, 0% introductory APR cards and personal lines of credit are all potential choices. Be sure to carefully research each option before deciding which one is best for you.
Regardless of your choice, it is essential to keep in mind that personal loans for bad credit carry heftier interest rates and fees compared to those with a decent and excellent credit rating. Go through the loan or line of credit provisions and regulations meticulously prior to signing any agreement. Additionally, guarantee you have the capacity to pay the regular payments before accepting a loan or line of credit. Ultimately, if you are having difficulty getting authorization for a loan, think about consulting with a credit counselor or financial advisor.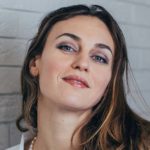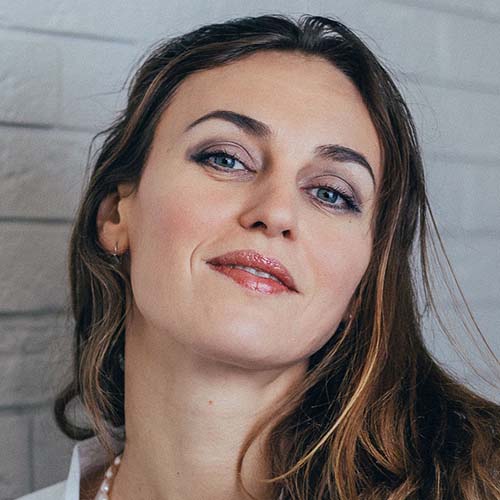 Kathy Jane Buchanan has more than 10 years of experience as an editor and writer. She currently worked as a full-time personal finance writer for PaydayChampion and has contributed work to a range of publications expert on loans. Kathy graduated in 2000 from Iowa State University with degree BSc in Finance.