Preapproved Personal Loans: What They Are, How Much They Cost, and Who May Get Them
Obtaining a personal loan is like navigating an obstacle course. Each twist and turn risks hurting one's credit score or getting stuck with unfavorable terms and conditions. Preapproved personal loans offer an alternative method to secure financing without negatively impacting one's creditworthiness. PaydayChampion provides an overview of preapproved personal loans, including information on eligibility criteria and how they compare to other types of bank products. Through the personal loan prequalification and preapproval process, borrowers can find suitable loan offers that cater to their financial needs.
Preapproved personal loans are best for people with good credit histories but need quick access to funds for specific purposes such as home improvement projects or emergency expenses. Traditional unsecured loans require borrowers to undergo lengthy application procedures and strict scrutiny by lenders. Loan preapproval allows individuals to bypass such steps and obtain a loan quickly with little paperwork involved. Lenders already know the applicant's financial history and do not perform any extra hard inquiries into their credit report, protecting the borrower from further damage to their scores.
What Is A Preapproved Personal Loan?
A preapproved personal loan is a pre-qualified offer that a lender extends to a borrower based on their perceived creditworthiness. This loan offer is typically used for individuals who have demonstrated an ability to handle credit responsibly. Receiving a preapproved personal loan means that the lender has already examined your financial history and background and decided you are a good candidate for their loan product. Preapproved makes the loan process smoother and usually results in quick funding as the lender does not need to perform an additional in-depth evaluation of your creditworthiness.
Many individuals usually face financial difficulties and require a loan to cover their expenses. Preapproved personal loans are an ideal solution when a person is looking for a way to secure funds without damaging their credit score. Such loans provide access to quick cash while protecting the borrower's credit history in the process. According to LendingTree, Americans owe $210 billion in personal loan debt as of the third quarter of 2022.
| Metric | Value |
| --- | --- |
| Americans' total personal loan debt | $210 billion |
| The year-over-year increase in personal loan debt | 35% |
| Quarterly increase in personal loan debt | 9% |
| Number of Americans with personal loans | 22 million |
| Increase in the number of personal loan holders | 2.1 million |
| Personal loan debt as % of outstanding consumer debt | 1.3% |
| Personal loan debt as % of non-housing consumer debt | 4.7% |
Personal loan statistics
Personal loan lenders approve preapproved loans before they offer them to the applicant. Depending on the situation, they come as unsecured or secured loans. Unsecured preapproved personal loans have higher interest rates since no collateral is necessary for the personal loan lender as security against defaulting payments. On the other hand, secured loans offer lower interest rates but involve placing assets as collateral, which lenders potentially seize if borrowers do not make payments on time. Preapproved personal loans are likely the best option for applicants who want approval assurance and are okay with paying slightly more.
Benefits Of Applying For A Preapproved Loan
There are many factors to review when applying for a loan. The most vital is if the loan affects your credit score. Personal loan offers like preapproved personal loans provide an excellent solution in this area, as they do not hurt your credit when you apply. PaydayChampion explores the benefits of preapproved personal loans and why they are more advantageous than other financing options.
Preapproval offers several distinct advantages over traditional applications for financing. Online applications for preapproved financing eliminate much of the time and paperwork required when submitting a regular application. It eliminates costly surprises at repayment time due to unexpected interest rate hikes or fees added later on by banks or other financial institutions. With the numerous personal loan offers available, preapproved loans provide a more convenient and efficient alternative when borrowing money.
Lenders already know what type of risk profile they present based on information from various sources such as past credit reports and income data, and pre-applicants usually receive decisions within minutes rather than days or weeks that occur with other approaches to lending. Such lenders assess their risk ahead of time and set rates accordingly, and applicants usually know exactly how much money they'll need to pay back before obtaining any funds.
Preapproved personal loans offer borrowers greater control and flexibility over their finances without sacrificing security. The loan process provides peace of mind knowing your credit won't take an unnecessary hit simply because you applied for a loan. Provided you meet all criteria during the underwriting stage before disbursement of funds, no inquiries appear on your report so long as you stay within certain limits set by the lender (usually around 30 days).
We are thrilled to share with you the extensive reach of our company's pre-approved personal loan services across the United States. At PaydayChampion, we are committed to providing convenient and accessible financial solutions to needy individuals. Our presence spans various states, ensuring that residents from diverse regions can benefit from our personalized loan options. Below is a comprehensive table highlighting the American states where our company is actively serving customers with pre-approved personal loans. Explore the table to discover if our services are available in your state and take a step closer to securing the funds you require for your personal goals.
AL / Alabama
AK / Alaska
AZ / Arizona
AR / Arkansas
CA / California
CO / Colorado
CT / Connecticut
DE / Delaware
DC / District Of Columbia
FL / Florida
GA / Georgia
HI / Hawaii
ID / Idaho
IL / Illinois
IN / Indiana
IA / Iowa
KS / Kansas
KY / Kentucky
LA / Louisiana
ME / Maine
MD / Maryland
MA / Massachusetts
MI / Michigan
MN / Minnesota
MS / Mississippi
MO / Missouri
MT / Montana
NE / Nebraska
NV / Nevada
NH / New Hampshire
NJ / New Jersey
NM / New Mexico
NY / New York
NC / North Carolina
ND / North Dakota
OH / Ohio
OK / Oklahoma
OR / Oregon
PA / Pennsylvania
RI / Rhode Island
SC / South Carolina
SD / South Dakota
TN / Tennessee
TX / Texas
UT / Utah
VT / Vermont
VA / Virginia
WA / Washington
WV / West Virginia
WI / Wisconsin
WY / Wyoming
American States where PaydayChampion Offers Pre-approved Personal Loans
Understanding Your Credit Report And Credit Score
One crucial aspect of the loan process is understanding your credit report and score. These reports are detailed records of your credit history compiled by credit bureaus. The information in these reports influences lenders' decisions on whether to approve or deny your preapproval application. Additionally, the better your credit score is, the more likely you will receive favorable loan terms and rates.
By staying informed about your credit report and improving your credit score, you can increase your chances of successful preapproval for personal loans and other financial offers. Additionally, understanding the role of credit bureaus in the lending process can help you confidently navigate your financial journey.
Understanding your credit report and credit score is necessary for obtaining a loan. A credit report is an in-depth record of your financial history, including information on all past and current loans, accounts, and other financial products. The credit score provides a snapshot of how you manage debt over time. The data gives lenders an indication of if you are likely to be able to meet repayments or not.
The importance of such knowledge is immense as it offers insight into the likelihood of getting approval on preapproved personal loans that do not hurt your credit rating. Knowing your credit score enables potential loan applicants to assess their chances upfront and make informed decisions about which products best work for them. It allows people to identify any errors or discrepancies in their records before applying for a loan, allowing them to rectify such before submitting applications and prequalification forms.
Examining Your Credit Report
Examining your credit report is a necessary step to take before exploring a preapproved personal loan. It not only allows you to stay informed about your financial history, but it allows you to understand how lenders assess and interpret any potential debt obligations. The benefits of understanding your credit report include the following.
A chance to review all information related to your credit accounts
An overview of payment performance on existing debts
Insight into the nature of inquiries or applications for new accounts, such as soft credit checks
Identification of any errors or inaccuracies that creditors can dispute
Examining such elements in detail, including soft credit checks, gives individuals a better sense of their ability to secure a preapproved personal loan without hurting their credit score. The analysis helps borrowers to make more informed decisions about their finances and future borrowing options.
The process gives individuals greater control over their financial well-being by allowing them to observe changes in their credit scores from month to month. Doing so enables consumers to create and follow through on achievable plans that lead towards achieving long-term goals such as owning property or saving funds for retirement.
Analyzing Your Credit Score
Understanding one's credit score is necessary to determine eligibility for preapproved personal loans. According to the Federal Reserve, approximately 30% of consumers have a credit score below 600, which makes it difficult to qualify for certain loan opportunities without hurting credit.
Analyzing your credit score involves reviewing your payment history and financial behavior. It includes reviewing payments made on debts and any available balance information. Looking at other metrics such as account age, types of accounts opened or closed in past years, and frequency of inquiries, including soft inquiries, is informative when reviewing loan options that won't hurt your credit rating.
Making informed decisions about borrowing money, especially from institutions like credit unions, helps build strong foundations with creditors and allows individuals to acquire the resources they need while keeping their hard-earned good credit intact. Understanding all aspects of your credit report helps you better manage debt and prepare yourself for potential loan applications. Understanding how lenders assess your risk level based on your credit profile helps you plan and set goals for improving your financial health.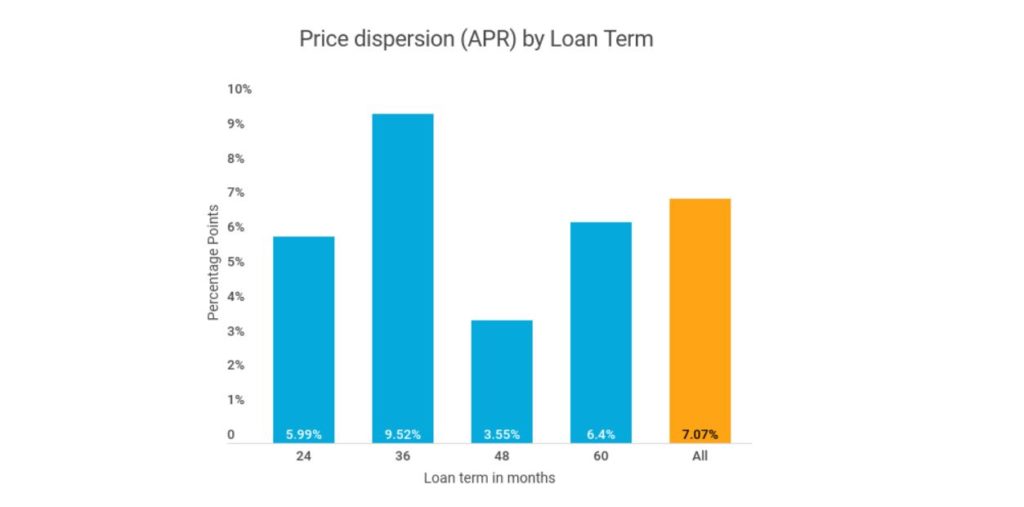 Submitting An Application For A Preapproved Personal Loan
The process is usually daunting when it comes to obtaining a loan. Questions arise, such as 'Does it hurt my credit?' and 'What do I need to apply?'. There is an answer, preapproved personal loans. Applying for one of such loans allows individuals to experience the benefits without hurting their credit score through soft pull inquiries.
The submission procedure begins with filling out a form that requires basic information such as name, address, etc., followed by a soft credit inquiry process. The low-risk process, known as soft credit pulls, checks your overall creditworthiness without impacting your credit score or showing up on your report.
The lender reviews the data collected from the inquiry and decides based on their criteria, letting you know if you qualify quickly and easily.
All that remains after approval is signing the required documents before receiving funds within one business day.
Answering yes to questions like 'Does it fit into my budget?' or 'Do I have enough money saved up?' are essential when exploring any loan option, especially online and preapproved personal loans. Doing extensive research beforehand helps to alleviate the stress associated with applying for financing but being aware of potential repercussions is necessary. Taking advantage of the sound possibilities available through online loans and preapproved personal loans is beneficial if done responsibly, leading to better financial stability.
Documents Required To Apply For The Loan
Applying for a preapproved personal loan or an online loan is an intimidating process. All the necessary documents and forms seem like daunting obstacles to financial freedom. Gathering the right information before submitting your application is necessary to achieve a successful outcome.
The first step towards applying for a preapproved personal loan is understanding what documentation you must submit with your application. It includes proof of identity, such as a driver's license or passport, proof of residence, recent pay stubs or evidence of other income sources, bank statements from the past three months, and if self-employed, tax returns or financial statements. Include contact details of current employers and references who can provide further information about oneself if required.
Borrowers must have copies of all paperwork when making an application so that direct and online lenders can easily access any extra information they request during the review process. Being prepared beforehand and having all relevant documents ready, including evidence of monthly income, gives applicants the best chance of getting their loan approval without hurting their credit scores.
Submitting The Loan Application Form
Navigating the application process for preapproved personal loans is like a labyrinth. The challenge is finding your way out and having a successful outcome. Submitting the loan application form comes with its requirements, which you must complete for review.
The first step in applying for a loan agreement involves providing necessary documentation, such as proof of income, bank statements, and other financial records that help establish creditworthiness. It includes mail or online submission forms, depending on what the lender provides. Applicants must review the specific type of loan they are applying for and their information carefully before submitting it through any specified channel once the lender gathers and verifies all documents. Borrowers must verify accuracy throughout the process so there are no issues regarding processing timeframes and approval decisions.
A key element in successfully applying for preapproved personal loans without hurting one's credit score is understanding how lenders evaluate applications beforehand. Knowing such criteria helps streamline the entire experience while significantly increasing the chances of success. Being aware of potential fees associated with loan origination assists individuals in making informed choices according to their needs and budget constraints. Considering lender-to-lender differences is crucial in finding the most suitable option.
Analyzing The Repayment Terms Of The Preapproved Loan
Doing due diligence when exploring a preapproved personal loan is necessary for one's financial future. To do so, individuals must review all paperwork associated with the agreement and compare them against other lenders' offers. This includes assessing lender-to-lender variations in terms and conditions, ensuring the best fit for one's needs. It means taking the time to analyze the repayment terms of the loan, as it helps to determine if it is the right decision without hurting credit.
The next step is to check for hidden costs or fees that increase loan payments. Doing so helps show if getting such a loan is worth it in the long run, based on its interest rates, payment schedule, and any extra fees added to the cost of borrowing money. Considering their income ratio, looking through bank statements and other financial information reveals if someone has enough funds to cover monthly payments and other expenses. This allows for a proper assessment of whether the Loan amounts offered to suit the borrower's financial capacity. Taking such steps before signing anything helps one to understand their obligations fully, preventing potential surprises later on.
Interest Rates Associated With Preapproved Personal Loans
The concept of interest rates associated with preapproved personal loans is like walking a tightrope. On the one side, you have people loaned money at higher interest rates than if they had gone through more traditional means. On the other hand, there is an opportunity for many people to access funds without hurting their credit ratings. It presents a tricky situation requiring careful review when deciding if such a loan suits your needs, especially for those with excellent credit.
When looking into preapproved personal loans, borrowers must understand how repayment terms factor into overall financial planning. This is particularly important for individuals with excellent credit to maintain their good standing. Different interest rates affect the amount and duration of payments and any potential penalties or fees if you default on the loan.
It's necessary to research what options exist before accepting an offer, as various lenders include hidden costs which impact affordability in the long run. Understanding cash flow over time helps determine if monthly payments fit within budget constraints while providing necessary funds upfront, and it's essential for preserving one's excellent credit.
Conclusion
In conclusion, it is crucial to carefully weigh the pros and cons of preapproved personal loans, considering how they impact your finances and excellent credit. Do thorough research, understand the repayment terms, and be aware of hidden costs before deciding. Acting wisely will ensure you make the best choice for your financial situation while maintaining your current credit standing.
Preapproved personal loans provide an excellent funding source for individuals with a less-than-perfect credit history. Applying for and obtaining such a loan allows people who have experienced financial hardship or made mistakes to access funds at competitive interest rates without fear of further damaging their less-than-perfect credit score.
The process of applying for a preapproved loan is relatively straightforward. It involves thoroughly reviewing bank statements and other relevant documents before submitting the application form. It requires careful examination of one's less-than-perfect credit report and analysis of the current financial situation to help one meet the repayment terms of such a loan.
Borrowers must understand that the interest rate on such loans is significantly higher than more traditional forms of borrowing. Preapproved loans represent an effective solution for people looking to obtain extra liquidity during financial difficulty when used responsibly.
Frequently Asked Questions
How do pre-approved personal loans work, and can they really be obtained without negatively affecting your credit score?
Pre-approved personal loans are loan offers based on soft credit checks, so accepting them will not further impact your score. Lenders pre-screen applicants for eligibility using criteria like income, credit history, and existing debt load.
What are the advantages of getting a pre-approved personal loan as opposed to a traditional loan application?
Advantages include certainty of approval odds before applying, speed of funding since eligibility is pre-verified, no additional hard inquiries on your credit reports, and the ability to compare loan offers from multiple lenders.
Are there any specific eligibility criteria for qualifying for a pre-approved personal loan, and how can I increase my chances of receiving such an offer?
Good credit scores above 670, low debt-to-income ratio, high income, and an existing banking relationship can increase chances of pre-approval. Maintaining these factors and monitoring your credit can help you qualify.
What steps can I take to ensure that my credit score remains unaffected when I accept a pre-approved personal loan offer?
Accept only one pre-approved offer, as multiple inquiries from loan applications will impact your score. Also, maintain your regular credit activity and make all loan payments on time to avoid score damage from delinquencies.
Are there any potential drawbacks or risks associated with pre-approved personal loans that borrowers should be aware of before accepting such offers?
Drawbacks include Seth rates/fees being higher than advertised, applying impacting your score if terms differ, and debt levels increasing your credit utilization. Compare all costs and terms before accepting a pre-approved offer.