The majority of people who are interested in becoming homeowners find that acquiring a mortgage is a necessary step in the process of purchasing a property. Mortgages are substantial loans with lengthy periods, so it's important to grasp the fundamentals before committing.
There are various reasons to get a mortgage loan. A mortgage loan is available to meet the needs, whether moving, refinancing, remodeling, or becoming a homeowner for the first time. What makes one form of mortgage distinct from another? Let's look at the many forms of mortgage loans.
1. USDA Loans
The United States Department of Agriculture (USDA), an organization that provides financial assistance to farmers and oversees the quality of the meat sold in supermarkets, is also involved in the mortgage industry. The USDA backs mortgage loans to encourage house ownership in rural regions. No down payment is necessary for USDA mortgages, which have competitively low rates. Buyers enter an address on the USDA website to determine whether a house is qualified; certain outer ring suburbs are located in qualifying regions. 
Pros
Available for various housing types, including newly built houses, single-family homes, condominiums, and modular and mobile homes.

No deposit

Having no mortgage insurance
Cons
Certain USDA loans include restrictions on the size of the property and the amenities it has.

Must live there as the principal residence.

Obligated to pay a yearly guarantee charge.
2. Conventional Loan
Conventional mortgages have several subcategories, one of the most common of which is conforming loans. Obtaining this loan does come with certain benefits and some drawbacks. It's flexible enough to cover both main and secondary residences and rental properties. A 3% PMI is necessary if the down payment is less than 20%. Those who have been steadily employed for at least three years, have good credit and make a 3% down payment qualify for this loan.
Pros
Useful for buying both main residences and rental properties

Once got 20% of the equity, cancel the PMI.
Cons
A minimum of a 3% down payment is required.

Private mortgage insurance (PMI) is required if the down payment is less than 20%.
3. FHA Loans
The Federal Housing Administration (FHA) guarantees a certain kind of mortgage loan. Its department is responsible for reimbursing the lender if a mortgage borrower goes into default. The result is that financial institutions now provide loans to borrowers with poor credit profiles. Credit ratings as low as 500 are acceptable, and so are down payments of only 3.5%. Equal to or lower than the debt-to-income ratio of a traditional loan.
FHA loans feature a simplified refi procedure, making it an appealing alternative for a homeowner. FHA loans are suitable for individuals with bad credit or low income who can't make a big down payment.
Pros
All new and old customers are welcome to take advantage of this offer.

No upper-income cap

Loans that are more accessible than the average
Cons
Must reside there to rent flats.

The available loan amount is less than what is available with a traditional loan.

Have to fork over money for insurance payments for the mortgage.
4. Jumbo Loan
A Jumbo Mortgage is a conventional loan bigger than the borrowed amount. Jumbo loans typically need a minimum 20% down payment due to their larger size than conventional loans.
The fundamental difference between high-balance conforming and jumbo loans is that jumbo loans are not obliged to follow the guidelines set by Fannie Mae and Freddie Mac. It is the primary reason why jumbo loans are more expensive than high-balance conforming loans. Borrow $1 million or more with a jumbo loan if it qualifies. Jumbo mortgage rates have been similar to or lower than conforming loans.
Pros
Interest rates are often low compared to other lending institutions.

It is possible to borrow more money to pay for an expensive home.
Cons
Require a sizable amount of cash or liquid assets.

Calls for an up-front investment. Most of the time, it's in the 10-20% range.

It would help if you had a good credit score to qualify. Typically, a score of 700 or better is expected.

The maximum permissible DTI ratio is 45%.
5. VA Loans
VA loans come with no down payment, lower interest rates than commercial loans, and a limit on closing costs for active-duty troops, veterans, and surviving spouses. The Veterans Affairs mortgage program is available to both first-time and repeat owners of homes. VA lenders utilize the debt-to-income ratio to establish the maximum loan amount, much like commercial lenders.
Pros
There are no income or debt constraints

There is no need to get mortgage insurance

Market-Competing Interest Rates

Finances house purchases, construction, makeovers, and prefabricated home purchases.
Cons
Funding from the VA requires a charge.

Custom house construction involves the employment of VA-approved architects and builders.
6. Reverse Mortgages
Reverse mortgages are not mortgages but unsecured loans from the government-backed by home equity. To qualify for a reverse mortgage, one must be 62 years or older, own at least half of the home, and use the property as the main residence (i.e., must spend at least six months of the year in the house).
The goal of the reverse mortgage is to enable retirees to remain in their homes while providing them with a source of income to cover living costs. However, many retirees, particularly those whose houses are already paid off, have taken advantage of the reverse mortgage to finance excursions or even purchase a second property.
Pros
The costs of retirement are controlled.

There is no pressing urgency to vacate the premises.

Possibilities made available to the heirs. Borrowers sell the house and use the proceeds to get out from under their reverse mortgage.
Cons
The inability to keep up with property insurance and tax payments results in foreclosure.

There is less money available as equity after paying off the loan.

Prices are steep. It's common to set back several thousand dollars.
7. Second Mortgages
A second mortgage lets borrow against the home's equity. Second mortgages are secured by a house, like first mortgages. A second mortgage is repaid after the first mortgage in a foreclosure sale.
Second mortgages come from home equity loans and home equity lines of credit (HELOCs). A lump sum is the size of a home equity loan. It normally has a fixed interest rate and is repaid over a certain time in fixed installments. Similar to a credit card, a HELOC is a revolving credit line with a variable interest rate. As long as access to the credit line is available, the money is utilized, paid back, and repurposed.
Pros
Housing purchases and refinancings are eligible uses.

Borrowers need not have a primary mortgage to qualify.
Cons
The interest rate and the required credit score are higher for second mortgages than for first mortgages.
8. Adjustable-Rate Mortgages
An adjustable-rate mortgage (ARM) is a form of mortgage in which the interest rate is initially set for a certain number of years before being subject to periodic UP adjustments by the bank. A common ARM option is the 5/1 ARM, which has an interest rate set for the first five years and then adjusts annually based on the terms of the agreement.
Pros
The first term has lower monthly payments than a fixed-rate loan.

It helps pay less interest during the loan's term.
Cons
Riskier loan since it doesn't know the payment amounts.

Need help refinancing or selling before the loan changes if the home's value or the market lowers.
9. Fixed-rate Mortgages
The interest rate on a fixed-rate mortgage did not change over the loan payback term. Typically, this loan is taken out for 15 or 30 years. It guarantees the same interest rate until the borrower refinances. The benefit of a fixed-rate loan is that the monthly principal and interest payment won't alter since the interest rate is constant. However, when taxes and insurance costs rise, the amount gradually climbs (escrow portion of the price). A fixed-rate loan's main drawback is that its interest rate is not the lowest.
Pros
The consistent amount of the monthly payment makes budgeting simpler.
Cons
Fixed-rate mortgages have greater initial costs than adjustable-rate mortgages.
10. Government-insured Loan
The United States government does not provide mortgages. Nonetheless, it facilitates the American dream of homeownership. Three government bodies guarantee mortgages:
Freddie Mac (FHA).

For purchasers who can't afford a 20% down payment or need a better credit rating to qualify for conventional financing. Maximum FHA financing of 96.5% with a 3.5% down payment requires a FICO credit score of 580 or higher. FHA PMI is paid in two parts: an upfront premium at closing and a monthly premium for the life of the loan.

Agriculturists' Main Office (USDA).

Purchasers with average or low incomes are interested in purchasing property in rural locations. Borrowers with modest incomes qualify for loans that don't demand a down payment. On the other hand, there are extra costs, such as an origination charge equal to one percent of the loan balance and a yearly maintenance fee.

Administration of Veterans Affairs (VA).

Members of the United States armed forces (current and former) and their families are eligible for these adjustable, low-interest mortgages. No down payment or mortgage insurance is required, and the seller pays part or all closing costs. A financing charge is applied to the loan amount as a percentage to cover program expenditures:
Disabled veterans are eligible for VA benefits.

Veterans not currently receiving active duty or retirement pay are eligible for VA compensation due to a service-connected disability.

Widows of military personnel who died or were handicapped.

Purple Heart recipients are military servicemen who have been honored for their bravery.

Members of the armed forces with a memorandum or proposed qualification proving they are entitled to compensation for a claim filed before 
Pros
Assist with mortgage payments when a traditional loan is out of the question.

Ease of access in terms of specific needs.

There is no need for a big down payment or mortgage insurance.
Cons
The FHA-required private mortgage insurance must remain in place until the loan is refinanced into a conventional mortgage.

Compared to conventional mortgages, FHA-insured loans have a lower maximum loan amount.

There must be borrower occupancy for the loan to be approved.

The overall cost of borrowing rises.
What is a Mortgage?
A mortgage is a loan to acquire real estates, such as a house or other property. Its loan is backed by collateral. The borrower and the lender agree that the residence is the collateral for the loan. The lender has the legal right to seize the collateral if borrowers cannot repay the loan.
Mortgages are often understood as loans are taken out to purchase a house; however, mortgages are obtained to finance the acquisition of other kinds of land or property. The process of borrowing money against the current house's value is referred to as "refinancing" the mortgage.
How do Mortgages Loans work?
Mortgages are home-buying loans. That entails obtaining a mortgage to acquire the main dwelling for most individuals. These are the categories of homebuyers who are most likely to get the mortgage via a retail lender such as a bank, credit union, or internet lender. The bank's underwriting staff or its credit analysts are the ones to make this assessment for the bank. An outside party evaluates certain bundled loans.
How to choose the Best Type of Mortgage Loan?
Check the bank balance.

Determine which mortgage program qualifies by evaluating the credit score, current debts, and family income. Those with average credit and little financial reserves consider a government-backed loan. In contrast, those with excellent credit and a low debt-to-income ratio find better rates with a traditional loan.

Explore the possibility of receiving aid. Mortgage choices for qualified consumers include the VA and USDA loans, comparable with other lending options. The VA home loan program offers preferential repayment terms for eligible veterans and active-duty military personnel. A USDA loan is preferable to a conventional loan if the prospective property is in a rural location.
Consider how long are intending to stay at the house.

Instead of an adjustable-rate mortgage, a fixed-rate mortgage provides a more accurate view of the monthly payments. A property purchased with an adjustable mortgage rate thus be less stable in the long run. However, an adjustable-rate mortgage (ARM) is a good option if expecting to sell the first home or refinance within the following few years.

It's a good idea to consult a mortgage broker.

It's crucial to take time when deciding on a mortgage since the house is likely to be the single greatest purchase of life. Consult a neutral party if it needs help deciding which mortgage product would suit the borrower's needs.
How to get the Best Interest Rate for Mortgage Loans?
Here are the seven steps to get the best interest rate for mortgage loans.
Boost the credit rating.

Boosting the credit rating is a fantastic place to start if wanting a lower mortgage interest rate. A poor credit score doesn't always prevent someone from receiving a loan, but it affects the terms and rate.

Gather a solid work history.

Lenders give greater consideration if proven two years of consistent work and income, preferably with the same company. W-2 forms from the last two years and pay stubs from the previous 30 days must be shown when applying for a mortgage. Must provide documentation of any commissions or incentives received.

Save for a deposit.

Putting more money down decreases the mortgage rate, especially if having 20 percent liquid cash. Lenders allow lesser down payments, but less than 20% normally requires private mortgage insurance, which varies from 0.5% to 1% of the initial loan amount yearly. The sooner to pay down the mortgage to less than 80% of the home's value, the sooner it drops mortgage insurance, lowering the monthly expense. Specialized loans, incentives, and programs are available to assist first-time homebuyers who lack the resources for a twenty percent down payment. Program eligibility differs, but standard mortgages with small down payments are an alternative.

Know the debt-to-income ratio (DTI).

The Debt to Income Ratio (DTI) is a calculation that looks at how much debt has about how much money brings in each month. To be more precise, it evaluates the ability to pay off the monthly debts based on the monthly gross income. Having a lower DTI ratio makes it more enticing to lenders. 

Compare mortgage types and conditions.

Consider a 15-year fixed-rate mortgage if the location of the long-term house and have adequate cash flow. Pay more each month but pay off the property faster and with less interest with a 15-year mortgage. Refinancers choose a 15-year term.

Compare mortgage lenders.

Do the homework to get the best mortgage rate, even for a refinancing. It pays to look around for the best cost. According to one research, borrowers saved $1,435 with one extra rate quotation and over $3,000 with five.

Set a fixed mortgage rate.

The closing procedure takes several weeks, during which interest rates change. Ask the lender to lock in the rate after signing the house purchase contract and securing the financing. The price of the service is frequently worth it, especially in an unpredictable, high-rate atmosphere.
What is the best type of Mortgage Loan for First-time buyers?
The best type of mortgage loan for first-time buyers is FHA Loan. The Federal Housing Administration provides insurance for borrowers who take out FHA loans. It is designed for those who have little money saved up for a down payment or who have credit that could be better. Customers who have credit ratings of 580 or above are eligible to purchase. The minimum required first deposit is just 3.5% of the total cost. Mortgage insurance premiums must be paid upfront and then again with each monthly FHA loan payment, which is one of the program's downsides.
What is the best type of Mortgage Loan for a Low Income?
Direct loans from the USDA are made available to borrowers with low incomes based on the median income in the region. These loans come with interest rate subsidies, which significantly lower the overall cost of borrowing. A private lender provides the funding for USDA-guaranteed loans; however, the USDA guarantees payment of 90% of the mortgage amount in the event of failure. Borrowers avoid the obligation of making a down payment with either choice; however, mortgage insurance is required for certain kinds of USDA-backed loans from private lenders.
What is the easiest Type of Mortgage Loan to get approved?
FHA loan is often the easiest type of mortgage to get approved. It has the lowest credit score requirement — far lower than conventional loans — and needs a 3.5% down payment.
What is the riskiest type of Mortgage Loan?
Adjustable-Rate Mortgages (ARMs) are a particularly riskiest option due to fluctuating interest rates for borrowers in less-than-ideal financial conditions. A loan option carries a higher level of risk since the precise monthly amounts the borrower agrees to pay are unknown. In truth, some fixed-rate mortgages become problematic in incorrect situations. 
Can you get a Mortgage Loan with No Down Payment?
Yes, acquire a no-down-payment mortgage, but it's rare. Some mortgages need a 3% down payment. Many purchasers put down less than the recommended 20%. While the finest terms are usually reserved for well-qualified candidates with a large down payment, there are mortgage programs that need less.
No-down-payment loans are restricted. Government loans or special lender programs provide no-down-payment mortgages. Some programs exclude homebuyers with poor credit.
Can you get a Mortgage Loan with Bad Credit?
Yes, borrowers with bad credit get a mortgage loan. Certain financing programs and lenders allow it if having a significant down payment, considerable cash reserves, and a low debt-to-income ratio. FICO says 15% of Americans have credit ratings between 500 and 599, which is low to fair. 10% have proper credit (600-649). The appropriate lender helps secure a mortgage or explains how to be accepted in the future if the score is low.
What are the other Types of Mortgage Loans?
Construction Loan.

A construction loan helps build a house. Receive a separate construction loan and mortgage for the project. A construction-to-permanent loan combines construction expenditures with finance. Both alternatives demand a larger down payment and evidence of monthly affordability.

Interest-only loans.

The borrower pays interest-only payments for a certain time, generally five to seven years, then principal and interest payments. An interest-only mortgage builds equity slowly since borrowers only pay the interest. These loans are excellent for people who sell or refinance or afford the higher monthly payment afterward.

Piggybacking

– A piggyback loan contains two loans: one for 80% of the house price and another for 10%. Pay 10% down. These loans let borrowers avoid mortgage insurance. While reducing PMI payments seems enticing, piggyback loans demand two sets of closing expenses and interest on two loans. Calculate whether you're saving enough to warrant this unusual setup.

Balloon mortgages.

A balloon mortgage is a mortgage in which the initial payments are set for a certain amount of time, followed by a larger balloon payment. Balloon payments are so named because they are substantially greater than the smaller initial installments. According to the definition of a balloon loan, the ultimate payment is at least double the typical monthly mortgage payment. Specific balloon payments are several

thousand dollars

.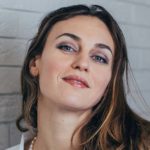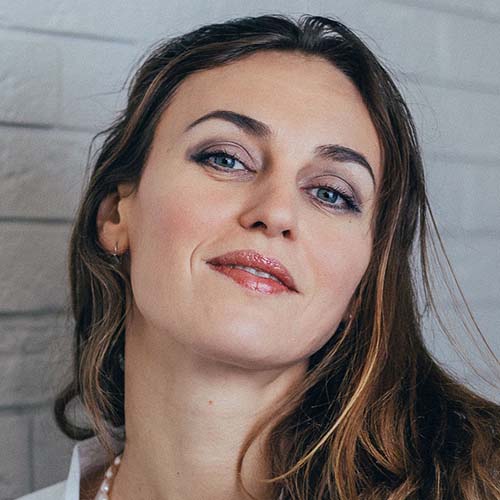 Kathy Jane Buchanan has more than 10 years of experience as an editor and writer. She currently worked as a full-time personal finance writer for PaydayChampion and has contributed work to a range of publications expert on loans. Kathy graduated in 2000 from Iowa State University with degree BSc in Finance.