What is a Personal Loan & How Does it Work
An individual takes a personal loan from a financial institution (usually a bank or online lender) to finance a personal purchase or expense. Uses for unsecured loans include debt consolidation, significant purchases, and emergency costs that can't be predicted in advance.
Collateral isn't required, unlike secured loans like a vehicle or house. The interest rate, fees, and length of time given to repay a personal loan are all factors that the lender and borrower will consider when deciding on the loan terms.
It's important to know if you can afford the monthly payments on a personal loan and the total cost of the loan before applying for one. If you want to be approved for a loan and get the best possible conditions, researching your credit score and history is essential. To obtain the most suitable loan for your requirements, it is also recommended that you shop and compare offers from several lenders.
Though a personal loan may seem like a quick and easy solution to your financial woes, you must consider the benefits and drawbacks of this strategy to ensure it's the right choice for you. Awareness of the potential downsides is also crucial, such as the possible hit to your credit rating from missed payments or defaulting on the loan.
What Is A PaydayChampion Personal Loan, And What Is It Used For?
At PaydayChampion, we offer signature loans near me that are accessible and convenient for those in need of financial support. Whether you're looking to pay off debt, make a big purchase, or handle an emergency cost, our signature loans can provide you with the funding you need. With our easy loan request form and instant loan approval process, getting the money you need has never been easier.
PaydayChampion offers competitive interest rates and flexible repayment terms to suit your needs. The application process is simple, with funds typically available within one business day. Before applying for a PaydayChampion personal loan, it's important to consider the total cost of the loan, including interest and fees, and your ability to make regular payments on time.
With only one click, you can buy everything and anything you desire presented without a warranty, and a personal loan may be a good idea and quite beneficial. They are unsecured loans that can help you meet your immediate financial needs. You can get a quick personal loan to pay for emergency costs such as medical bills, vacation costs, home improvements or renovations, funeral costs, or your dream wedding expenses and help a family member and a loved one.
An unsecured personal loan without credit score requirements cannot require collateral or other assets to get a loan. Examples of personal loans include student loans, auto loans, college tuition, and others. Borrowing money is now easier regardless of how bad your credit scores are. You can be surprised at how convenient the high-interest rate is.
Personal loans are often less costly than credit cards and may be funded far more quickly than home equity loans.
Personal loans are nearly always a better option than a pawnshop loan or payday loan, which may have lower interest rates in the triple digits.
According to Anastasio, a personal loan can help not make sense if it is utilized for a purchase that might qualify for a better loan type. "This is something that might be applied to real estate and autos, and education. Mortgages, vehicle loans, and student loans are all meant to pay a specific expenditure, and they all have features and advantages that personal loans don't."
What Is an Instant Personal Loan?
Quick and easy access to cash is made possible by instant personal loans, which are available to borrowers with or without a credit history check. Numerous online financial institutions, including Wells Fargo, now provide access to these types of loans, which may be used for everything from paying for a wedding to funding a dream trip.
PaydayChampion is a reliable service that facilitates the acquisition of rapid personal loans at competitive interest rates through the Internet. An origination fee, or one-time payment added to the loan to cover the costs of launching the transaction, may be associated with some instant personal loans. Depending on your financial institution, this cost may be rolled into your regular payments or paid in a lump sum.
What Are The Benefits of a PaydayChampion's Instant Personal Loan?
A personal loan can get you closer to your dreams and comes with several benefits that other types of loans don't provide. The following are some of the advantages of getting a personal loan right away:
Getting a quick personal loan from PaydayChampion might help you in several ways.
Minimal documentation: Applying for a loan online with PaydayChampion is quick and simple, and the necessary documentation is low.
No collateral: To qualify for one of these loans, a borrower doesn't need to put up any collateral or other item of value.
Quick access to funds: Borrowers can get their money quickly, thanks to the straightforward online application process.
Versatility: Everyone can access personal loans, which may be used for everything from paying for a dream vacation to making repairs around the house.
Varying interest rates: Such loans may include interest rates that range from zero to several percentage points, depending on the lender and the borrower's credit.
Convenient payment options: Lenders can electronically deposit the money into the borrower's bank account or mail a cheque.
Borrowing money is never a picnic, but rapid personal loans from PaydayChampion make the process quick, easy, and adaptable. These loans appeal to many applicants since they involve nothing in the way of paperwork and don't need to be secured by anything of value.
Personal loans may be an effective way to deal with money issues because of how quickly they can be accessed and how many different ways they can be used. You should think long and hard about whether or not you can afford the monthly payments on a personal loan before agreeing to the loan's terms and conditions.
What Are the Different Types of Personal Loans?
Borrowers' access to a wide range of personal loan alternatives demonstrates the rising popularity of this financing technique. Here are a couple of such examples:
Wedding loans: Weddings are notoriously costly, and these loans are intended to assist with expenses such as the venue, food, and outfit.
Travel loans: Loans of this type may be used to pay the expenditures of vacations worldwide, and they can be repaid at a time that is more suitable for the borrower.
Home renovation loans: These funds are typically intended to cover the cost of unforeseen house repairs, renovations, or upgrades.
Pension loans: These loans are offered to retirees and can be used for any reason, such as unforeseen medical bills or vacation costs.
Education loans: Parents can apply for student loans to help pay for their children's education, covering tuition and other related costs such as books and studying abroad.
Other types of personal loans include loans for special events, consumer durables, electronics, and mobile phones. Alternatives also include installment loans, conventional loans, government loans, home improvement loans, and medical loans. Before consenting to the terms of a personal loan, you must conduct research and ensure that the loan meets your needs.
How Can I Apply for a PaydayChampion Instant Personal Loan?
Personal loans from PaydayChampion may be applied for completely online. Here is how the process goes down.
The application form for PaydayChampion may be found on the company's website.
Your entire name, phone number, and Aadhar card number are required. Details about your employment, income and bank account may be requested.
If you want a loan, don't do anything until you hear back from a lender. PaydayChampion has connections to a vast network of lenders that will evaluate your application and decide if you qualify for a loan.
If your loan application is approved, a lender representative will contact you to review the loan's terms.
Before signing any paperwork, ensure all your questions about the loan have been answered.
If you are extended a loan and accept it, the funds will be sent into your account as soon as the necessary documentation is finalized. Borrowers can expect their funds within two days, on average.
Personal loans from PaydayChampion don't need you to put up any collateral. But the terms of the loan, such as the interest rate, and fees, will depend on your creditworthiness and the lender's regulations.
Before agreeing to a loan with these terms, make sure you can comfortably make the monthly payments. A good way to ensure you obtain the lowest possible rate is to look into many loan options.
What Are the Requirements for a Paydaychampion Personal Loan?
Personal loans are a form of unsecured borrowing that may be put for anything from debt consolidation to home repair to emergency costs. Loans for individual use are available from financial institutions like banks and credit unions and non-traditional lenders like internet lending marketplaces. A few criteria must be met before a lender approves you for a personal loan.
Credit score: Whenever you apply for a loan, most financial institutions will look at your credit report. You may get a loan and a better interest rate if your credit score is high.
Employment and Proof of income: Lenders need assurance that you can repay their loans regularly and may ask for documentation of your monthly payment or job status. Pay stubs, tax returns, and other paperwork may fall under this category.
Debt-to-income ratio: The proportion of your income that goes toward debt payments is another factor that lenders consider. If your debt-to-income ratio is smaller, loan approval can be simpler.
Collateral: Collateral is an asset of value pledged as security for a loan and may be required in the case of certain personal loans. The lender can take the collateral if you default on the loan.
Age and citizenship: One of the most common requirements for getting a loan is being at least 18 years old and being a citizen or permanent resident of the nation you are applying to.
Personal identification: When applying for a loan, you might need to produce official forms of identification like a driver's license or passport.
Bank account: A bank or savings account is a prerequisite for applying for a personal loan. Your loan proceeds and repayments will be deposited and debited from this account.
Other requirements: Other conditions may be imposed by the lender and the specifics of the loan you're seeking. For instance, there might be income or work criteria or a need for references or co-signers.
What Are the Uses of PaydayChampion Personal Loans?
Personal loans from PaydayChampion may be utilized for whatever you need money for, including:
Debt consolidation: Consolidating financial obligations into one low-interest loan might decrease overall interest costs and monthly payments.
Home repairs: Paying for work done on your house that will increase its value and utility.
Medical bills: Costs associated with unanticipated or expensive medical care. Helping people deal with sudden, unforeseen costs, including medical bills or automobile repairs.
Personal loans are frequently used to start a business, finance a vacation or other big purchases, or cover unexpected expenses. Before deciding to take out a personal loan, it's crucial to evaluate your current financial condition and the advantages and disadvantages of doing so.
Frequently Asked Questions
1. How can I get personal loans instantaneously?
There are a few options to explore if you need a personal loan and want to receive the money more rapidly than through traditional lenders.
Online lenders: These are banks and credit unions that offer their services largely or solely online and whose products include personal loans. Getting a loan from a reputable online lender is quick and easy, and the money may usually be sent into your bank account within a day or two.
Credit unions: Credit unions are member-owned and -operated financial cooperatives that do not seek to generate profits for their shareholders. Personal loans are only one of the many financial services they provide; they're also well-known for their low-interest rates and quick turnaround times. The approval process for a personal loan at a credit union may be much shorter.
Peer-to-peer (P2P) lending platforms: Peer-to-peer (P2P) lending platforms are websites that broker loans between individuals or businesses seeking financing and those looking to provide it. Although peer-to-peer loans (P2P) can often be processed faster than loans from banks or credit unions, they may also have higher interest rates.
Pre-approved loans: When a lender gives you a personal loan preapproval, it implies they've already checked your finances and credit and decided you're a good bet for a loan. Because of this, you could be able to acquire the loan money faster than if you were to apply from scratch.
Remember that although these choices offer you access to a personal loan more rapidly, they may also come with higher interest rates or fees. It's recommended that you look around at other loan providers to acquire the best possible rate.
2. Is it possible to make monthly payments?
When applying for a loan, it is critical to consider your financial stability. To avoid default and the negative repercussions on your credit and money, you must make the required monthly payments until the loan is paid in full.
Consider your income, outgoings, and other obligations to see if you have enough money to make monthly loan payments. Having consistent pay and a fair spending plan improves your chances of repaying the loan on time each month. If you're concerned about your ability to make the payments, consult with a financial advisor or lender to determine your next steps.
3. How much does the PaydayChampion loan cost?
The total amount you pay for a loan from PaydayChampion is determined by several variables, such as the length of time you borrow money, your credit history, and the interest rate you pay. Your ability to get a loan at a lower interest rate depends on the information that appears on your credit reports.
Visit PaydayChampion's site to check any facts supplied about loan fees for a more in-depth grasp of the costs involved. Don't rush into getting a loan without considering it beforehand; weigh the benefits against the costs.
Conclusion
In conclusion, a personal loan can effectively deal with unforeseen costs and mounting debt. Before applying for a loan, it's wise to familiarize oneself with the options available and the fees connected with each.
There are several personal loan providers, including PaydayChampion; before settling on one, it's wise to do some comparison shopping. Ensure you have your income documentation, bank statements, and other financial paperwork handy when applying for a personal loan.
Having your Social Security number and driver's license or state ID handy. Before signing any documents, ensure you have thoroughly read and completely understood all terms and conditions.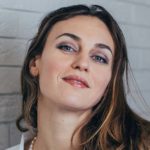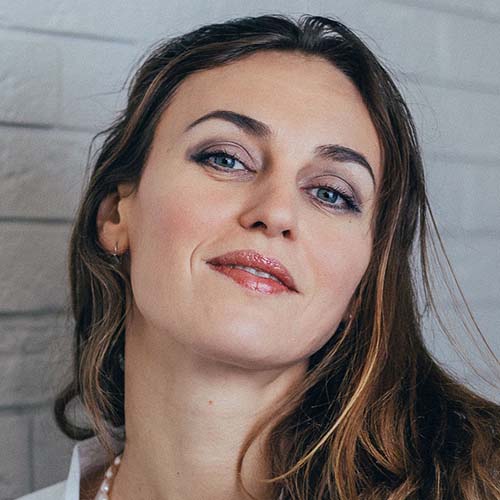 Kathy Jane Buchanan has more than 10 years of experience as an editor and writer. She currently worked as a full-time personal finance writer for PaydayChampion and has contributed work to a range of publications expert on loans. Kathy graduated in 2000 from Iowa State University with degree BSc in Finance.