What is Student Loan & How To Apply
Student loans are a particular kind of loan used to provide financial assistance to students in the form of payment for educational expenses. College, university, and graduate school students need to pay a school for courses if wishes to continue the education past the undergraduate level. In the last ten years, the number of students taking out loans to pay for college has gone through the roof. Growing student debt has led to questions about what it means for the national economy, for the borrowers' personal well-being, for equal access to higher education, and even for the learning process itself. Students, parents, policymakers, and the public as a whole are worried about rising student loan debt, and these words sum up the story that most people tell about it. Student loans are repaid through the borrower's income after graduation. However, some students elect to defer payments until after graduation. Borrowers are required to refund the principal plus any accrued interest at the end of each year if choosing to delay payment. The borrowed amount is added to the borrower's total debt, which is forgiven if specific conditions are.
What is a Student Loan?
A student loan is a fund borrowed for educational purposes from a private lender, the federal government, or a state or local government. However, the loan must be repaid with interest once the student has completed the course. College tuition and fees are prohibitively expensive for some families, but student loans help bridge the gap and meet these crucial costs. To make smart choices about financing education, borrowers need to know as much as possible about the student loan application, disbursement, and repayment processes. Student loans are a popular way for students to cover the cost of school. Student loans are a valuable resource if used wisely.
What is the Purpose of Student Loans?
The purpose of student loans is to help struggling parents financially who don't have the capacity and means to send a child to school to obtain a higher education. Student loans' purpose is to help students to complete four academic years and make financially sure to study at the college that's perfect for the student. Student loans allow parents time to regain financial footing and give funds for other obligations. It enables certain funds to be used for different needs while allowing the child to obtain the higher education it requires and needs.
How do Student Loans work?
A student loan work by allowing students to finance education and providing access to finances with affordable monthly payments. These funds help students finance tuition and registration fees, as well as other educational-related expenses, such as housing, textbooks, or a laptop computer.
The amount a borrower receives is determined by the ability to repay the loan. A cosigner is needed to guarantee that the borrower repays the loan if the borrower is a full-time student. A cosigner is responsible for paying the interest and fees until the borrower is able to begin making payments. The cosigner is accountable for the loan repayment if the student is unable to make payments. The borrower starts repaying the loan amount once the studies are completed. (within at least six months after completion). Part-time students are obligated to make loan repayments while attending school.
Let's say a borrower takes out a loan for $10,000 at 5% interest and decide to pay it off over ten years after graduation. Over the course of the loan's 10-year repayment period, you'll shell out a total of $2,728 in interest payments. Monthly loan payments pay down the principal (what was borrowed) and the accrued interest. The total repayment amount is $12,728 when interest and principal are added together.
What are the Benefits of Student Loan?
The following benefits of Student Loan are listed below:
Student loans assist with financial management.

Paying school tuition in full or short-term installments is tough if the borrower is a working student and financing the tuition and living expenses or if the monthly budget is low. Student loans provide payment options compatible with the borrower's monthly budget.

Student loans open up more opportunities.

Most students have the talents and abilities to attend top institutions, but not all apply due to the high cost of tuition. Student loans make tuition more manageable. There are even student loans for postgraduate degrees, such as medicine, law, or a master's degree, so borrowers' options are practically limitless.

Student loans allow borrowers to worry less and concentrate on what is essential.

Acceptance into the school of choice is merely the beginning of the battle. Throughout the next few years, various challenges that hopefully prepare students for life after high school. In addition to juggling academics, extracurricular activities, and social connections, some students must pay tuition debt. A student loan alleviates some pressure by covering current obligations while allowing one to pay lower payments.

Student loans are beneficial in the long run. Student loans are an immediate or short-term answer for financing a student's tuition. However, it has long-term advantages for students. First, it assists in establishing credit. Pay bills on time, and establish a stronger credit history, resulting in a high credit score. Second, it teaches through practical application how financial instruments function.
What are the Limitations of Student Loan?
Listed below are the following limitations of student loans:
Student loan lower a borrower's net worth.

Low net worth makes major purchases difficult due to a lack of finances that makes loan qualification difficult. Few students graduate from college with a substantial net worth, but those who avoid student loans graduate with a net value close to zero.

Student loan delays the borrower's ability to purchase a house.

A mortgage is one of the most prevalent ways to finance the purchase of a home. It is difficult to manage a house payment and a student loan payment simultaneously.

Student loan delays a borrower's capacity to start a family.

There is no doubt that having children is costly. Student loan payments already stress the budget, and adding another monthly responsibility of $1,000 or more is likely to devastate it. Children add problems and stress to a life that is already complicated and stressful due to debt. Student loans cause many individuals to wait to establish a family until the debts are paid off.

Student loan influences marriage.

Student loans affect marriage, for instance, by altering the borrower's income for income-based repayment arrangements. However, debt badly damages a marriage.
What are the documents needed for applying Student Loan?
The following is a list of documents required for the student loan application:
Credit score and history.

It is a good idea to personally check the credit score before requesting a student loan. A strong credit score indicates the borrower is capable of managing money and debt. It results in reduced monthly interest payments.

Valid identification.

Valid identification consists of a valid driver's license or state-issued identification card. Most lenders require a recently issued ID with a current address and a clear photograph. Bring or upload a birth certificate, Social Security card, or other proof of citizenship, as well as evidence of current address, such as a utility bill in the borrower's name if a borrower does not have a valid photo ID.

Social Security Number.

The borrower must provide a personal nine-digit Social Security Number. SSN is the initial question to answer on the student loan request form. Lenders obtain proper credit and background information using Social Security Number. The process is delayed when a borrower has no SSN or submits an incorrect number. To accelerate the loan request process, immediately apply for a replacement card and number if the borrower has lost, forgotten, or cannot locate the original.

Income and employment verification.

After completing the information on student loan documents, borrowers are requested to provide information about payment and employer. Most banks, credit unions, and internet lenders require contact information and pay stubs to verify employment and income.

Recent tax docs.

Have the W-2 documents from previous and current employees on hand or 1099 profit and loss statements if self-employed or a business owner. Bring federal tax returns.

Information regarding financial accounts and assets.

Borrowers need bank account information on hand while completing student loan paperwork. A checkbook or online banking account assists borrowers in achieving routing and account numbers. Additionally, borrowers must be aware of the accounts' balances, such as savings, retirement, and investment accounts.

Financial obligations.

On the opposite side of assets are liabilities. These include how much of the borrower's monthly income goes toward mortgage or rent and the amount of child or spousal support payments. Lenders inquire about secured debt in the documentation, such as auto loans or previous education loans.
Where can I apply Student Loan?
Borrowers apply directly to banks, through financial assistance agencies, or through obtaining private student loans. The borrower must know the available loan options if pursuing a bank loan. Apply for student loans at any federal or private organization offering school loans. The United States Department of Education has enabled all institutions receiving Title IV money to issue federal direct loan programs.
How to Apply for Student Loans?
To apply for a student loan, First, fill out a Free Application for Federal Student Aid (FAFSA). Register at fafsa.gov for access to the FAFSA. After registering, the entire FAFSA is completed online and modified as needed. Additionally, borrowers apply via the FAFSA mobile app. Second, examine the Student Aid Report. It is vital to verify the accuracy of the borrower's Student Aid Report and make any necessary changes to FAFSA. Remember that help is awarded on a first-come, first-served basis; correct any inaccuracies that affect the grant without delay. Third, fill out the College Scholarship Service (CSS) profile. Use the CSS form to determine whether institutions on the list give funding to supplement the federal aid the borrower receives. Fourth, review the letter of financial award. After completing the form, borrowers receive a financial aid award letter from the universities listed on FAFSA. The timing of these letters varies from institution to institution. Contact the school's financial aid office to enquire about the status if a borrower has already been accepted to a college but has not received a financial aid award letter,  Lastly, appeal award letter. Ensure that borrowers collect all required forms to document circumstances. The appeal award is evaluated solely by the financial aid administrator at the school.
Where do most Students get Loans from?
Students get loans from the federal government, commercial sources like banks, financial institutions, or other organizations that provide student loans. Federal student loans are loans granted by the federal government that typically have greater advantages than loans from banks or other commercial sources. The student applies for private student loans; parents or other creditworthy individuals frequently cosign them. Parental loans are another option for funding a child's education.
How long does it take to Process Student Loan?
It takes three weeks to a few months to process student loans and receives any additional funds from a school by cheque or direct deposit. Around three weeks from the moment the borrower applies to receive the funds for a private student loan, or up to two to three months in the event of delays. Private lenders have criteria for loan application approval. Most applicants want the application procedure and distribution to be as streamlined as possible.
What are the terms of Repayment for Student Loans?
The terms of repayment for student loans have a ten-year repayment duration. Private student loan repayment terms range from 5 to 20 years, depending on the loan. Specific loan terms are given to a borrower who applies for a student loan, and the loan term is determined depending on the amount of the loan that the borrower applied for. Payments are fixed and made for up to ten years or between 10 and 30 years for consolidation loans. A repayment plan saves money because the monthly payments are slightly higher than other plans but pay off the debt in the shortest amount of time.
What are the different Types of Student Loans?
Listed below are the different types of student loans:
Direct Subsidized Loans.

Undergraduates who qualify for direct subsidized loans are given extra funding to help sustain student education costs. The borrower's financial need is determined using a formula based on the data provided on the FAFSA. Compared to other federal loans, the terms of a Direct Subsidized Loan are slightly more favorable because the government covers the interest cost during certain periods. These include enrollment in school for at least half-time, the six-month grace period following graduation, and periods of deferment.

Direct Unsubsidized Loans.

Unsubsidized loans are federal student loans that do not consider a student's financial situation while determining eligibility. The cost of attendance and other forms of financial help obtained factor into calculating the amount borrowed. Interest is charged throughout the loan period and is capitalized (the process by which unpaid interest is added to the principal balance of a student loan) at specific intervals. The latter results in an increase in the total amount the borrower will have to pay back for the federal loan.

Direct PLUS Loans.

Direct PLUS Loans are unsubsidized federal loans for graduate/professional students and parents of dependent students. After all other financial aid has been exhausted, Direct PLUS Loans help pay for education expenses up to the cost of attendance (the amount the school estimates that need to attend for one year). Credit checks are required, but eligibility is not contingent on financial need. Applicants with a poor credit history must satisfy additional qualifications. Interest is levied throughout all periods and is capitalized at particular points during the loan term, increasing the overall cost of the borrower's federal loan.
How much is the Average Student Loan?
The average cost of a college education is $27,000 a year, which comes out to $845 per month in debt. While the mean household income is $51,942, the median is only $50,401. The sum is contingent upon several variables, including the borrower's residence, chosen field of study, loan program, and payback schedule. In August, President Joe Biden revealed intentions to forgive a portion of student loan debt for those who qualify and aid certain federal loan borrowers. Still, more is needed to meet the complete demand. According to a poll done yearly by U.S. News and completed by 1,047 universities, graduates of the class of 2021 who accepted student loans borrowed an average of $29,719 to get a bachelor's degree. That's approximately $6,000 more than the class of 2009 had to shoulder, reflecting a roughly 25% rise in the total amount borrowed by students.
How much is the Maximum Student Loan?
The maximum student loan amount is $53,500 per year. After deducting private school tuition, state grants and scholarships, and other applicable financial aid, the leftover sum is known as the "unsubsidized loan maximum," which is the entire amount a borrower is entitled to borrow. Private lenders typically offer cheaper interest rates than public lenders but frequently demand larger fees. The majority of students will select the most affordable choice. However, graduate students can borrow up to $8,000 annually from the federal government. Therefore, whether or not a student has completed high school determines the maximum amount of available student loans. Limits are set on the total amount of money borrowed in any period.
How long does it take to Pay off Student Loans?
It takes between 10 to 15 years to pay off a student loan. But depending on how much was borrowed and what kind of loan was used to pay for college, some loans may be paid off sooner. The borrower typically has one year or less to repay the loan if the source of funds is a private lender such as a bank or credit union. On the other hand, Stafford loans from the federal government can be paid back up to 30 years after graduation. Most students get loans from private lenders, but rates on federal loans are higher, and monthly payments are lower.
Are Student Loans Paid Monthly?
Yes, student loans are usually paid monthly, although payment plans are available for borrowers who require more time to repay the loan. Borrowers are able to pick between fixed-rate loans, variable-rate loans, and graded repayment choices if borrowing money from a private lender. The best loan terms are determined by how much is borrowed, and the borrower qualifies for interest rates.
Do Student Loans Affect Credit Scores?
Yes, student loans affect credit scores. It impairs the borrower's eligibility for future loans if the borrower defaults on payments due to any cause, including death, job loss, divorce, illness, or other problems. Borrowers' credit history is negatively impacted if misses a loan payment, as lenders use delinquency information to assess risk.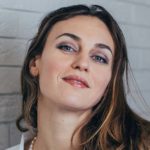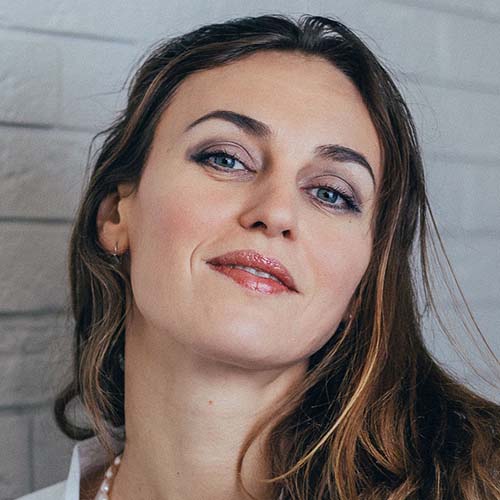 Kathy Jane Buchanan has more than 10 years of experience as an editor and writer. She currently worked as a full-time personal finance writer for PaydayChampion and has contributed work to a range of publications expert on loans. Kathy graduated in 2000 from Iowa State University with degree BSc in Finance.