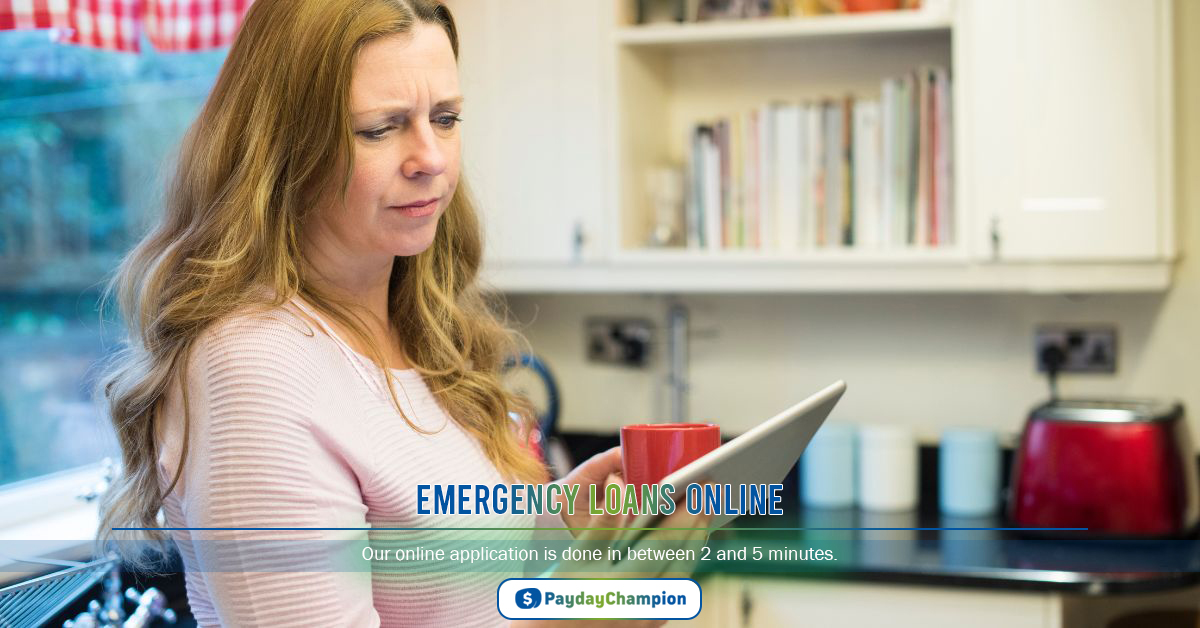 Emergency Loans Online (No Credit Check) & Same Day Deposit
Emergency Loans are funds from the personal loan lender that can be deposited quickly into your bank. The duration can be as short as a few hours or the following business day. At PaydayChampion, we offer payday loans near you with no credit check, providing a quick and convenient solution for those in need of emergency funds.
Personal loan lenders such as Paydaychampion offer these payday loans for immediate, urgent, and unexpected expenses. Bad credit is not a problem, as lenders have no credit checks. This means a better chance of the loan being accepted.
What are emergency loans from PaydayChampion?
Emergency loans from PaydayChampion are short-term, unsecured personal loans you can apply for when you need money. They're designed to help you cover unexpected expenses or meet a financial obligation with minimal hassle and paperwork.
Can I get cash on the same day through PaydayChampion?
If you apply early enough in the day, you can get cash as soon as the same day, providing the application was successful. You should apply before 11:30 A.M to give you a chance of getting a same-day cash loan. The money can be transferred to your bank within a few hours during business days.
Depending on your needs, emergency loans can be applied online and in-store. For online applications, minimal documentation is required. Some lenders will require you to wait for up to 2 or 3 three businesses to get your loan approval.
How long does it take to apply for a loan through PaydayChampion?
Our online application at PaydayChampion is made in between 2 and 5 minutes. There are a set amount of questions to answer, and after submission, the decision is almost instant.
Do PaydayChampion emergency loans have no credit checks?
Short-term loans from PaydayChampion have no hard credit checks, which can help approval, especially if you have a bad credit score. Lenders understand that if you need urgent cash, they compensate for the lack of credit checks by charging higher interest rates to cover their risk.
Borrowers should also be aware that many lenders and websites offer "no credit check loans," but not all lenders will adhere to this. Some will check on your FICO score or credit history.
To apply for a loan, use Paydaychampion, and we will connect you to multiple lenders with no credit checks. The process will not impact your credit. Your credit history comes second to your ability to repay.
Can I apply for a loan through PaydayChampion if I have bad credit?
Yes, you can. Every day thousands of US citizens apply for emergency loans with bad credit. Payday lenders and other financial institutions are only worried about your ability to repay your loan rather than looking at your credit score.
The main factor is that you must have a steady job and have been employed for at least four months.
How Can I apply for an emergency loan through PaydayChampion?
This is the easy part!  Fill out the loan request form, which is only 1 page in length. You can apply for it from your smartphone or computer or tablet.
In less than 2 minutes, you'll receive an immediate response. Your online lender will contact you directly to explain the loan terms. If you accept, the cash or loan proceeds will usually be in your bank account within one business day.
What other types of emergency loans are there?
You can borrow money with title loans and online installment loans as payday loan alternatives with monthly payments. These financial products give you a variety of choices to receive money.
All these loans are unsecured personal loans which means you do not have to put up any security against the loan.
What are PaydayChampion's bad credit loan interest rates?
Payday loans can cost 450% annual interest (APR) or more. Other fees range from $45 to $35 to borrow $100. For a fortnight, these additional charges result in interest rates from 380 to 790% APR.
As you can see, bad credit loans are expensive, but the cash is transferred into a borrower's account within 24 hours, and you will pay for the convenience.
These short-term loans are usually repayable within 30 days.
Can I get emergency cash loans near me?
If you choose the in-store option for the loan, ensure that you select a lender whose store network is convenient to your location. PaydayCahmpion lenders are available in every state where payday loans are legal.
With the cost of petrol and your time, it is better to use a national loan service like PaydayChampion. We can contact many lenders giving you a better chance of being funded.
How much can I borrow from PaydayChampion in an emergency?
At PaydayChampion, the loan amounts range from:
$100 to $1000 for payday loans
$500-$5000 for installment loans
$500-$30000 for title loans, but this is dependent on the equity in your vehicle.
What makes Paydaychampion loans different?
We have more than one type of cash loan. You can choose cash advances, installments, or title loans.
Build credit: Our loans are perfect for bad credit, and we do not have hard credit checks. If you pay back loans promptly, they can increase your credit score.
We aim to get you cash as soon as possible, even on the same day
Terms and conditions
It is also advisable to take some time to go through the terms and conditions before applying for a payday loan. This will give you a clue on how much you will incur on the origination fees and additional charges.
What should I consider before taking a loan through paydayChampion?
Is it a genuine emergency?
The first factor to consider is whether the circumstance requires you to take out the loan. Some situations can wait till the end of the month. Perhaps a credit card cash advance would be more suitable.
Eligibility for emergency personal loans
To be eligible for the loan, you must meet the minimum age required by your state – be a permanent resident with a steady income source.
Answer all information honestly.
Be honest and precise with your information. The lenders will discover any incorrect information, and you may be disqualified from applying for a loan. Many people are shocked to learn that even with bad credit report, they can still qualify, so just answer all questions truthfully.
What can you use a PaydayChampion emergency loan for?
You may use them as:
A one-time fix – if your car breaks down or you have a medical bill to pay, an emergency loan could provide the cash you need until you get back on your feet.
An ongoing solution – if you've fallen behind on bills, an emergency loan could help you catch up and avoid missing payments.
The last resort – if you're in danger of losing your home, an emergency loan could give you enough cash to stay put while you save up more money.
How to choose an emergency loan from PaydayChampion?
There are two main things to consider when choosing an emergency loan:
The amount you need
How much do you need to borrow? The larger the sum, the higher the interest rate will likely be. Ensure you only borrow the amount you need to avoid paying excessive interest rates.
Your repayment term
How long do you plan to repay it? Will you need to make monthly payments? How many months will it take you to repay the loan if so? A shorter repayment period means lower monthly payments but is also less flexible.
What are the alternatives to PaydayChampion's emergency loans?
Other options are available if you don't qualify for an emergency loan. These include:
Credit cards
Some credit card companies offer small amounts of cash at low-interest rates. However, they often come with high annual charges, which makes them expensive over the medium-long term.
Personal loans
Banks or building societies usually offer these. You can borrow between $100 and $1,000 at a fixed interest rate. But like credit cards carry several hidden costs, such as late payment penalties and additional finance charges.
Peer-to-peer lending platforms
Online peer-to-peer lenders connect borrowers with investors who want to lend money. This type of loan offers flexible repayment periods and competitive interest rates. It's best suited to those looking for smaller sums of cash than traditional bank loans.
Loans from friends and family
This option works well if you know someone willing to lend you money. You'll need to ask permission first and ensure you're not borrowing too much before asking for their assistance.
What are the Interest rates on PaydayChampion's emergency loans?
The average interest rate for an emergency loan is around 10%. However, some lenders may charge up to 30%. So, before applying for a loan, shop around to find the lowest possible interest rate.
What is the APR?
The APR on emergency loans varies depending on the lender but ranges from 300% to 500%. This means that when you borrow $1,000, you could be charged up to $500 for the loan. You may also face additional fees and penalties if you don't repay the loan.
What are the Repayment Terms?
The repayment term for emergency loans depends on the lender. Some lenders offer repayment options such as monthly, fixed, and variable rates. If you choose a loan with a variable rate, you may be able to lower your monthly payment by switching from a fixed rate to a variable rate. The best way to determine the repayment terms for your loan is by contacting the lender directly for more details.
What are the Qualification requirements for PaydayChampion's emergency loans?
The following is a list of requirements for emergency loans from PaydayChampion:
You must have a regular income source (such as a job)

Have a current account with a financial institution

You must be 18 years old or older

Be able to provide proof of identity

You must be able and willing to repay the loan
What are the different types of emergency loans?
Three emergency loans are available for consumers who need money fast. These loans include, payday loans, installment loans, and home equity lines of credit.
Payday loans

 are short-term loans that typically last between 2 weeks and one month. They are usually used when a consumer has run out of money and needs to borrow some quick cash.

Installment loans:

These loans are long-term loans that are paid back over several months.

Home equity lines of credit:

They allow borrowers to tap into the equity they have built up in their homes. This option is ideal for those with a large amount of equity in their home and who want to use it to finance other expenses.
Where can I find emergency loans?
You can find emergency loans online from various lenders, such as PaydayChampion. These lenders offer loans ranging from $100 to 1000. Before taking out the loan, compare rates from multiple lenders to ensure you get the best rates possible. 
Will an emergency loan impact my credit?
If you apply for an emergency loan, it may affect your credit rating temporarily. However, you should be able to recover from this situation quickly. Your lender will likely ask you to provide proof of income, such as pay stubs, tax returns, and bank statements. They will also want to know about any outstanding debts, such as student loans, car payments, or medical bills.
Conclusion for PaydayChampion emergency loans
Taking out an emergency cash loan is great, but only when the funds are used correctly. On the other hand, they can be a nightmare when you do not take the time to go through the terms and conditions of the loan.
With emergency funds, you will enjoy the high approval rate and no credit check payday loan (a soft check may be performed), but you should also take note of the short repayment term and high-interest rate incurred.
This will prevent you from getting into more trouble than you initially had before taking the unsecured loan.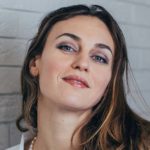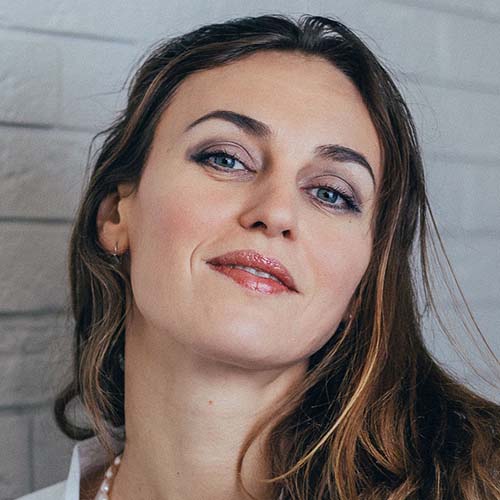 Kathy Jane Buchanan has more than 10 years of experience as an editor and writer. She currently worked as a full-time personal finance writer for PaydayChampion and has contributed work to a range of publications expert on loans. Kathy graduated in 2000 from Iowa State University with degree BSc in Finance.