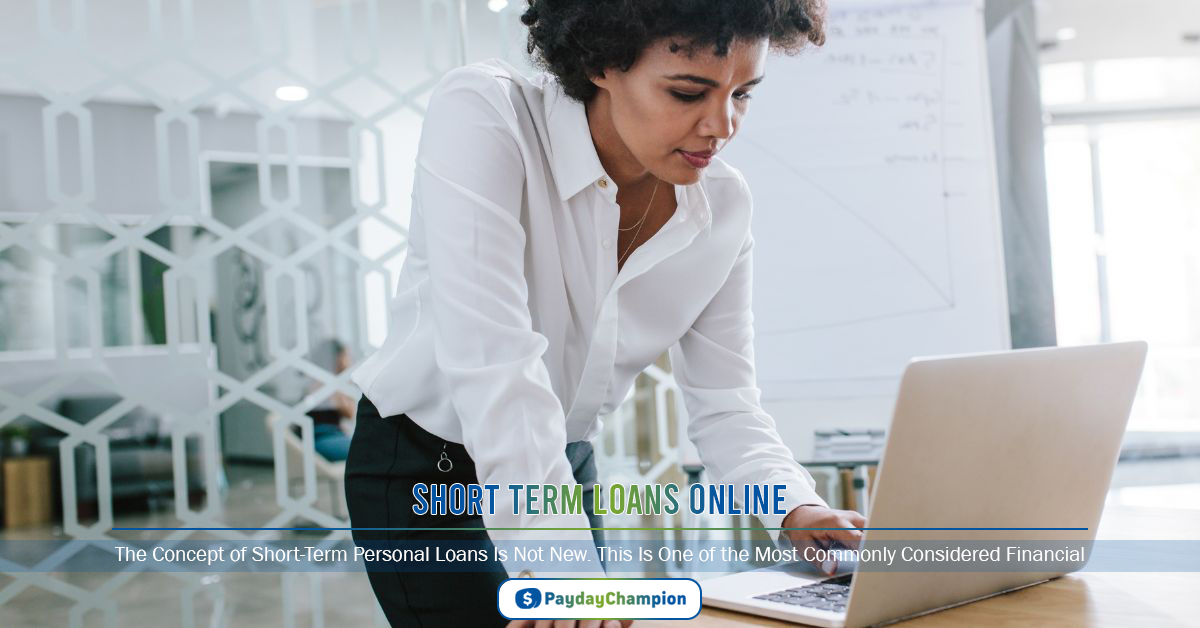 Short Term Loans Online | No Credit Check
If you find yourself in a position where you need short-term loans to pay unexpected expenses, you should consider factors such as the interest rates, fees, and loan amounts that are accessible to you.
What are short-term loans from PaydayChampion?
Short-term personal loans aren't a new thing. This is one of the most popular financial options that people consider. The loans are worth considering if you need money fast and can't qualify for a bank loan (Member FDIC). It is also known as Cash Advance. Most loans are offered online. The loan amount ranges from  0 to $10,000, depending on several factors.
They are suitable for individuals and small businesses facing unexpected financial problems. Generally, a customer can apply and receive the money on the same business day. Another advantage of short-term lending is that your overall rating will not be affected.
How do short-term loans from PaydayChampion work?
After you submit the request form, we will provide you with an instant decision on your loan eligibility. If you are successful, then you will receive a loan offer. It will include;
The loan terms
The rate terms
The maximum amount you qualify for
When applying for a loan, you can choose the maximum offered amount or opt for a lower amount depending on how much money you need.
Paydaychampion, in some cases, also offers borrowers the option of choosing their repayment dates.
Can PaydayChampion send the funds on the same day?
Paydaychampion has a quick and efficient loan approval process. There are chances that you will see the loan amount in your bank account within one business day. It is either paid back by the next payday or within a few months.
If you apply, qualify and accept the loan offer, every effort is made to disburse the cash to your bank account within one business day. You may even receive the amount the same day if you accept the loan offer before a specific cut-off time.
Apply online through PaydayChampion
Our loan request form is online and available 24/7. We also ensure that our loan terms and rates are some of the most competitive. Plus, you can also receive the money on the next business day. At Paydaychampion, we help can help a customer build a better financial future. You can count on us whether a payday loan or line of credit.
Can I get a PaydayChampion loan with bad credit?
Paydaychampion can offer you such loans even if you have a bad credit score. We provide fast cash without hard checks from credit bureaus.
Payday lenders do not take collateral from a customer. We provide funds to borrowers with a bad credit history and only ask for basic personal information and documentation.
When Should I Use Short-Term Loans From PaydayChampion?
Paydaychampion offers short-term cash advance loans that can address any short-duration needs. You can repay such loans via fixed-amount repayments at regular intervals.
Short-term loans have some significant advantages over other loans with monthly payments. However, it is advised to only apply for the loan if you can afford repayments.
Not paying the loan on time can have serious financial consequences. Your credit score will, first of all, be affected. This will make it challenging to qualify for a new loan.
Do short-term loans from paydayChampion have credit checks?
Since short-term loans are a smaller commitment, the amount of scrutiny is also less. That means no traditional credit checks are carried out.
How much money can I get from PaydayChampion?
Generally, a customer can get short-term loans from $100 to 1000. The amount of loan that an online lender offers depends on the borrower's income levels or the value of any collateral being put up.
These limiting factors can rule out traditional personal loans for specific borrowers. Therefore, smaller loans of a few hundred dollars or up to a few thousand dollars have high utility.
What are fast funding loans?
Short-term loans have a short timeline as far as application, processing, and approval are concerned. A payday loan is among the fastest and best ways to receive instant cash. You can receive some money instantly during an emergency with a payday loan.
The information required from the customer is also well-defined. The online application process is over in a few minutes, and the terms and conditions are easy to understand.
Paydaychampion makes sure that its loan request process is easy and convenient.
What makes Payday Champion unique?
Payday Champion offers customers cash advance financial options when they need emergency cash. When you apply for a loan with us, you will be on the right path to building a better financial future.  Our loan application process is simple. New customers can also obtain bad credit loans.
What is the maximum amount I can borrow from PaydayChampion?
Paydaychampion offers installment loans ranging from $500 to $5000. The amounts depend on your profile and the state where you reside. Usually, a short-term personal loan has a short repayment term of around one year.
Long-term and other traditional installment loans are usually available only in more significant amounts. However, you often require short-term loans for smaller portions when your checking account or credit card is maxed out.
You can also try a title loan.
Auto loans or title loans involve a car appraisal which can add a few more days to the process. Long-term financial options can run for years and even decades. It means you have to make a long-term commitment from your cash flows. You can pretty much repay credit loans quicker than you will get a long-term loan processed and disbursed.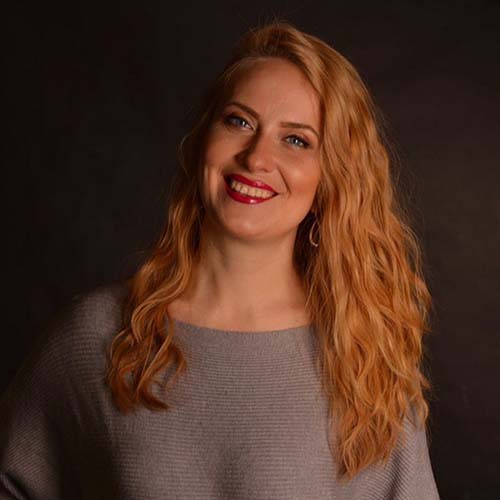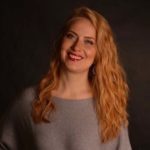 Aubrey Saffa Bender has been a freelance journalist and journalist since 2013. She writes about topics that range from personal finances and education to technology and business. In her work for PaydayChampion, Aubrey primarily draws from her writing experiences regarding mortgages, home purchases, and real estate. She graduated with a B.A. with a major in English at The University of Colorado Boulder.