A step-by-step guide to non-profit loans
Nonprofit organizations, like corporations, occasionally require money from a loan to run their activities efficiently. It is possible to use loans to help a non-profit develop and prosper. We've written this guide to assist NGOs in better understanding the many types of loans available to them and when they're the most effective way to raise money.
The primary purpose of a nonprofit organization is to benefit the community in which it is located. In contrast to companies, which operate only for the benefit of their owners, nonprofits are non-profits. On the other hand, nonprofits have a lot in common with enterprises in terms of finances, staff, and physical assets. Loans are frequently necessary for NGOs to run their programs efficiently, just as they are for enterprises. Loans may be used as a tool to help a charity expand and prosper, according to savvy board members and administrators.
Main Points
Loans are often needed for non-profits to run their programs well, just like they are for businesses.
Before getting a bridge loan or a line of credit, a business should figure out how much money it will need to smooth out the bumps in its cash flow.
Getting a long-term loan to pay off other debts could free up management and board members to focus on serving customers and improving management and governance.
Prudent Use of Borrowed Funds
We've learned the hard way that it's never a brilliant idea to borrow the money you can't afford to return. When borrowing money, it is essential to consider how the funds will be spent and devise a realistic payback strategy.
Consider a company that has the option to expand its service offerings by opening a new location. Researching the area, they discover it to be an excellent match for their services and purpose.
They create a budget depending on how much money they can raise and the fees they charge. Getting the space ready and purchasing furnishings and equipment will cost $22,000 initially. There are numerous options available to them:
Because they don't have the money to get started, they reject the chance.

Refuse to choose for at least six months until a grant application for starting expenditures has been developed and reviewed;

Begin the program immediately after securing an $18,000 loan with monthly payments for four years.
To lose out on this chance would be a shame. An excellent example of foresight and foresight is taking out a loan in this precarious position.
Different kinds of Loans
Making use of borrowed funds to maintain a constant cash flow
Many organizations find themselves in a bind when money is received, but bills and payroll are due at different times. Reimbursement contracts and grants come in a variety of shapes and sizes. However, every company requires money to pay its expenses. A line of credit or a bridge loan might offer security if the company does not have enough cash. Determine how much money is required to smooth out the bumps in a company's cash flow before getting a bridge loan or a line of credit. Some cash flow demands may be foreseen in advance, while others emerge due to unforeseen costs or delays. A cash flow loan may be the best option if a repayment source can be found.
Borrowing to finance Capital Expenditures
Regarding capital acquisitions, most businesses don't have substantial amounts of unrestricted cash on hand. However, a lack of resources might make it challenging to provide services, and a lack of money can be a significant roadblock. Occasionally, a gift or in-kind giving may suffice, but in most circumstances, a term loan with monthly payments is the ideal solution.
Using a mortgage loan to finance the acquisition or renovation of a property is nothing new. Cash flow for monthly payments and the worth of the facility will determine how much the organization will be able to borrow. The need for a capital bridge loan may arise if a capital campaign is scheduled to cover part or all of the construction expenditures. Still, the movement is incomplete, and all pledges have been collected.
Lending money to take advantage of a rare chance
As seen in the previous example, loans may be used to start or grow a program. In some instances, money may be required to relocate an office or to establish a business or program that generates revenue. Depending on the scope of the merger, one-time costs such as consultants, facility modifications, or communication upgrades may be incurred. A single sum payment may be made when fresh program money comes in, or monthly fees can be negotiated for bridge loans.
Consolidating debts with a loan
Due to circumstances beyond their control or bad management choices, several NGOs face financial difficulty. Debts and debts may build up over time and threaten to derail the organization's goal and operations.
Loans are only helpful if they are part of a strategy to change the organization's direction. Taking out a long-term loan to pay off other debts might free management and board members to concentrate on servicing customers and enhancing management and governance.
As the expression goes, "borrow from Peter to pay Paul," thus qualifying for a debt consolidation loan involves careful consideration and strategy.
Lenders' Terms and Conditions
One size does not fit all when it comes to loans. One may choose between regular monthly payments for many years or short-term loans that are repaid quickly. You should meet with a lender to discuss their conditions and application procedure after you know how much money you need and when you plan to spend and return it. Interest rates are subject to change based on various factors, including the loan amount, length, and degree of financial risk. Be cautious about enquiring about the loan's fees and other expenses.
Borrowing Myths
It's not uncommon for individuals to see borrowing as a symptom of a company's failure. Managing cash flow, making loans and interest payments, and preparing for steady operations are essential to running a business. Foundations and other donors may view NGOs as needing to borrow. Nonprofits are well-understood by sophisticated donors. Loans may be a valuable source of income.
When Should You Take Out a Loan?
The best moment to borrow money is when you need it.
To get a loan, you need to know how the money will be spent, have a repayment plan based on credible projections about future revenue, and have the board's endorsement.
Looking for a loan at the wrong time
A loan is not the right option to cover the gap and pay for continuing operational expenditures if an organization has been running with a continuous deficit. Bankruptcy may be avoided by cutting losses and increasing debt. Unless you know when or how the loan will be returned, it's time to take a closer look at your finances.
Loan Application
If you're requesting a loan, you'll need to provide the lender with up-to-date and accurate financial information about your business and a repayment plan. The lender will inquire about the company's history, goals, financial flow, management, and board of directors. 
To get a loan, you'll have to provide collateral (such as a building, equipment, or accounts receivable) and legal documentation (such as the bylaws and a resolution from the board of directors). If you can speak with the loan officer about your needs and how you'll be able to satisfy their standards, you'll have a better chance of being approved for a loan.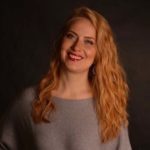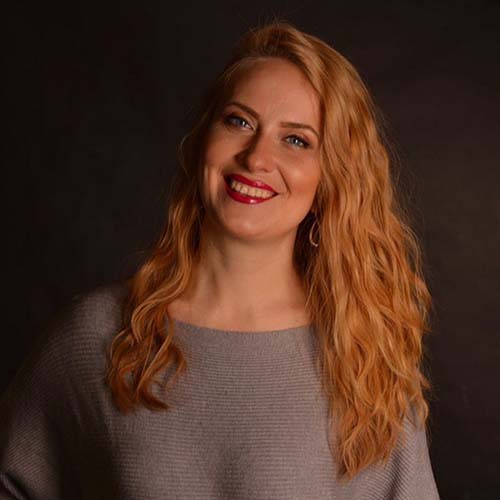 Aubrey Saffa Bender has been a freelance journalist and journalist since 2013. She writes about topics that range from personal finances and education to technology and business. In her work for PaydayChampion, Aubrey primarily draws from her writing experiences regarding mortgages, home purchases, and real estate. She graduated with a B.A. with a major in English at The University of Colorado Boulder.